SAP BO Training Course in Gurgaon/Gurugram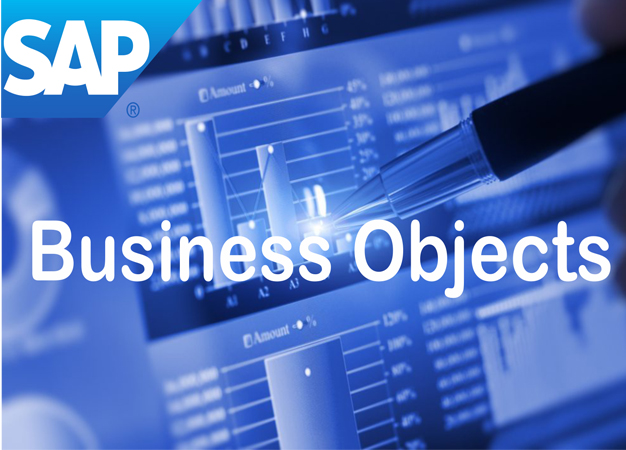 SAP BO Training Course in Gurgaon
SAP BO stands for Business Objects which is intended to develop reports and analysis easily for the businesses and simplify various processes such as predictive analysis without requiring the input of data analysis. It allows the user to analyse a large amount of data from various sources and is considered a front-end business intelligence platform where the data is not stored at the application level but integrated from different back-end sources. It consists of various analysis and reporting applications such as web intelligence, crystal reports, SAP Business Object dashboard, query as a web services, SAP Business Object Explorer and SAP Lumira. In order to master these applications along with analyse data quickly and develop reports efficiently, one should considered joining SAP BO Training Course in Gurgaon/Gurugram provided by SLA Consultants Gurgaon which is a well-recognised and prominent SAP Training Institute with fast Track classes and well equipped lab facility which is designed to give extensive support along with comprehension to the participants. The certification program is specialized in fulfilling the current requirement of an industry standard in business objects with latest and job oriented course curriculum designed by industry experts which prepares the students for Real world challenges. The SAP BO Certification Training Course which is conducted by corporate trainers can be attended by anyone with a graduation degree in IT field and want to pursue a career in data management. The SAP BO Certification Course provides basic to advanced level knowledge in SAP business objects which allow the participants to acquire job Position at any MNC. Therefore, it is highly recommended for you to attend the SAP BO Training Program in Gurgaon/Gurugram to lead a lucrative career in a matter of weeks.
The SAP BO Training Program offers real-time and placement oriented training to aspiring candidate in Gurgaon/Gurugram which is conducted by certified experts with over 10 years of experience in the field who use live projects and multiple examples to help the participant grasp knowledge and expertise in the field. The SAP BO Training Course curriculum is highly updated and as for the current industry standard so that the participants will be able to face Real world challenges with Supremacy. Upon completion of the SAP BO Certification Training the participant will be able to perform all the job responsibilities of SAP BO consultant which include data source analysis and data profiling, acting independently to determine techniques and procedure on SAP project, identifying, assessing and solving difficult business issues, developing web intelligence reports, creating multiple dashboards using various tools such as design studio, develop tables and charts, use BO Crystal reports, deploy SAP BO for parsing, visualizing and analysing BO data, SAP WEBO and much more. The SAP BO Certification Training Program is highly beneficial for Business Intelligence professional, business analyst, SQL developer and administrator, SAP BO ETL, SAP BO SQL and data warehousing specialists.
The SAP BO Certification Training in Gurgaon/Gurugram will provide extensive training to participants in various fields which include data warehousing, database in SAP BO, Life Cycle Management, BO requirements, Business Intelligence reports, Dashboards, BO Launch Pad, Performance Tuning techniques, additional reporting applications, project explanation, etc. The SAP BO Live Project Training is conducted by best corporate SAP BO trainers who are highly certified and have over 10 years of experience in the field. They use SAP BO Real-time Practical Training Course techniques along with live projects and assignments to give in hand experience in Business Intelligence and reporting allowing them to become a job ready professional. Therefore, if you want to pursue a career in business intelligence then you must attend our Job-oriented SAP BO Training Program in Gurgaon/Gurugram.
SAP Business Objects is an important module in SAP ERP which deals with business intelligence and business analysis. It allows the company to perform various functions such as business analysis, predictive analysis, reporting, etc. which help them in better decision making. A SAP BO professional is an important asset for any business organisation which is why you should learn SAP BO. Some other reasons are mentioned below:
The SAP BO consultant are highly in demand in the current business market which is expected to increase more in the near future.
One can pursue a number of job opportunities after acquiring skills in SAP BO which include SAP Intelligence professional, business analyst, project manager, data administrator and much more.
Learning SAP BO skills will also help you enjoy better job security and job growth opportunities due to the increasing requirement in the field.
Many multinational Agencies such as Sony, cisco, cognizant, and much more required professional SAP BO consultants who can help them with Business Intelligence and business analysis of the large amount of data. Therefore, you can acquire a high paying job at any of these Agencies soon after acquiring skills in SAP BO.
SAP BO consultant also enjoyed a high pay scale as compared to other database administrators or business analysts due to their certification in SAP field which is highly recognised all over the world.
If after knowing about all these benefits, you have made up your mind to learn SAP BO, then we ask you to join our well-structured and prominent SAP BO Certification Course in Gurgaon/Gurugram and take your career to new level. For more information related to the course or our SAP BO Training Institute you can give us a call or visit our centre in Gurgaon.
Course Duration:
40 – 50 HRS with Highly Skilled Corporate Trainers
SAP BO Training Course for 14 Modules – Weekdays / Weekend
SLA Consultants Gurgaon – SAP BO Certification Training Delivery Method:
Web / Desktop Base.
Instructor-Led Classroom Sessions.
Presentations/Demonstration/Practicals of concepts.
Handouts/Assignments/Real-time Exposure to work on Clients.
SAP BO Programme Modules
SAP BO Modules
Find the SAP BO course details below.
Duration of Module
SAP BO Course Module
SAP BO Course Duration
SAP BO
40 – 50 (Hours)
Batch Timings
| SAP BO Course Schedule | Course Timing |
| --- | --- |
| Monday to Friday | 8:00 AM – 10:00 AM |
| Monday to Friday | 10:00 AM – 12:00 PM |
| Monday to Friday | 2:00 PM – 4:00 PM |
| Monday to Friday | 4:00 PM – 6:00 PM |
| Saturday/Sunday | 8:00 | 12:00 | 2:00 | 4:00 |
| Sunday | 8:00 AM – 10:00 AM |
| Sunday | 10:00 AM – 12:00 PM |
| Sunday | 2:00 PM – 4:00 PM |
| Sunday | 4:00 PM – 6:00 PM |
Download SAP BO Course Brochure