QTP/UFT Certification Training in Gurgaon/Gurugram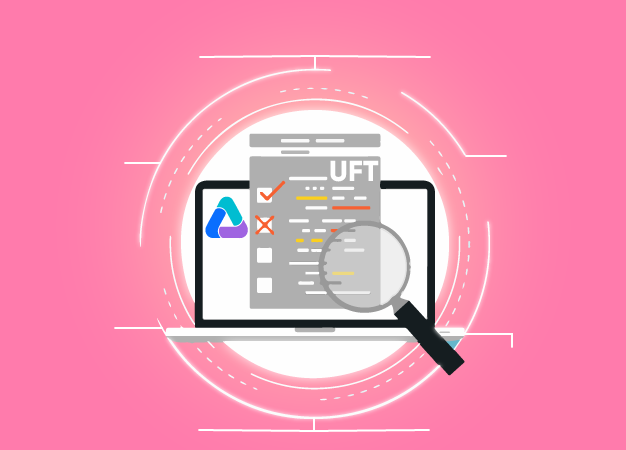 QTP/UFT Certification Course in Gurgaon / Gurugram
Indroduction to Objects
Input/Output
Operations
Error Handling
Actions
Checkpoints
QTP Automation
Object Models
Working with Web Tables
Record & Playback
QTP/UFT Testing Course Gurgaon
QTP/UFT Training Course in Gurgaon / Gurugram
Furnish the skills of fresher/Experienced at corporate by delivering industry admirable certification for QTP/UFT Testing training.
Training with real time projects at QTP/UFT Software Testing by the Lead Test Engineer with 10+ years of experience.
Placement assistance would be 100% after completion of 70% QTP/UFT training our dedicated placement team arrange interview till placement.
Unfold your skills with corporate level with technical test series with QTP/UFT Practical Training to furnish aptitude
Experience unique and lively – Real time projects learning & case study for learners at SLA's workshop.
Complete assistance for fresh batch schedule/re-scheduling classes/arrange doubt classes to the Learners.
Automation Testing is one of the most important functions of software development and HP Unified Functional Testing (UFT) formerly known as Quick Test Professional (QTP) is a popular automation Testing tool utilized by many organizations all over the world for web development. It has been a leading automation tool for quite a long time due to various reasons including it's easy to use, versatility, user-friendliness and ability to work with most kinds of applications. It is also considered as a leading functional and regression testing automation tool for software applications and environment. The QTP/UFT is able to perform functional and regression testing using graphic user interface and web interface. This is why it is one of the most sought-after automation Testing tool learned by aspiring software testers. And if you also want to become a professional software tester and gain expertise in UFT testing tool, then join QTP/UFT Software Testing Training Course provided by SLA Consultants Gurgaon in Gurgaon/Gurugram. The QTP/UFT Training is highly specialized and reliable in nature and targets both freshers and working professionals who want to become a professional tester in the future. The QTP/UFT Training is provided by highly skilled and certified corporate trainers with years of experience and get the students to acquire a promising job opportunity in the field. Therefore, give your career a kick start by joining QTP/UFT Training Course in Gurgaon/Gurugram and become an expert in Software Testing within a short span of time.
SLA Consultants Gurgaon provide reliable and industry relevant QTP/UFT Training in Gurgaon/Gurugram for college freshers and working professionals who want to make a successful career in the Automation testing. The highly customized and Job-oriented QTP/UFT Training Course consists of the various module which covers all the relevant topics of Unified Functional Testing (UFT) which include QuickTest, VB script, error handling, checkpoints and action, regular expression, working with database, debugging in QuickTest, working with MS Excel and MS Word, QTP Automation Object MOdel, library files and much more. The QTP/UFT Practical Training is designed by industry experts which meets all the requirements of the business industry. After completing the QTP/UFT Training, the participants will be able to gain in depth experience and learning in QTP tool, perform best practices for writing automation scripts, making automation decision, develop automation framework, achieve maximum reusability in order to reduce runtime, develop easy to use and understand scripts for consistent results, etc. At SLA Consultants Gurgaon, the candidates are given rigorous QTP/UFT Training in Software Testing using Automation Testing tool guided by the most certified and highly experienced trainer who utilize job oriented and updated course curriculum to teach the students.
Anyone with a graduation degree in IT field can pursue the QTP/UFT training without having any prior knowledge or experience in programming. We provide the students with Real-Time Live Practical QTP/UFT Training, projects and assignments on Real world cases, workshops and handouts, instructor LED classroom, hands-on expertise, wide admin support and 100% Job Placement Assistance. We also provide a valid certification to all the participants after the QTP/UFT Certification Training to help them acquire a promising job in the field.
QTP/UFT is one of the most popular Automation Testing tool utilized by millions of organisation all over the world. It supports JavaScript and many web applications which makes it one of the most powerful and highly reliable automation testing software. After learning QTP/UFT, you can pursue a respectable career in the software testing field. And this is why, more and more students are pursuing QTP/UFT Training Course.
Below are provided some of the main reasons why you should also learn QTP/UFT training.
There is a huge demand for automation software testers in the market which you can target by acquiring certification in QTP/UFT.
There are many multinational technology companies who are constantly looking for experienced and certified software testers. These companies include HCL, Accenture, Genpact, Google, etc. By acquiring expertise in the field, you can pursue a remarkable career with any of these industries.
QTP support many test automation frameworks and number of Technologies including Java, SAP, Oracle, Dot Net, Web Services, windows mobile, etc, making it one of the most compatible and user-friendly automation framework.
You will also be able to earn high income as compared to your colleagues and peers within the same field. The average salary of a QTP software tester in India is Rs. 398080 per annum, which increases as per the experience and ability of the individual.
After acquiring skills in QTP/UFT testing, you can become a professional test engineer, software tester, automation test engineer, software developer, web developer, and many other job profile.
These are some of the reasons why you should learn QTP/UFT after graduating in IT field. This could be the best decision of your career if you have interest in software testing. Therefore, join our reliable QTP/UFT Testing Training in Gurgaon/Gurugram as soon as possible. For more information regarding the QTP/UFT course or our Institute, please visit our office, or give us a call.
Course Duration:
40 – 45 HRS with Highly Skilled Corporate Trainers (QTP Training for Modules – Weekdays / Weekend)
SLA Consultants Gurgaon – QTP/UFT Certification Training Delivery Method:
Web / Desktop Base.
Instructor-Led Classroom Sessions.
Presentations/Demonstration/Practicals of concepts.
Handouts/Assignments/Real-time Exposure to work on Clients.
QTP/UFT Testing Programme Modules
QTP/UFT Modules
Find the QTP/UFT course details below.
Duration of Module
| QTP/UFT Course Module | QTP/UFT Course Duration |
| --- | --- |
| QTP/UFT | 40-45 (Hours) |
Batch Timings
| QTP/UFT Course Schedule | QTP/UFT Course Timing |
| --- | --- |
| Monday to Friday | 8:00 AM – 10:00 AM |
| Monday to Friday | 10:00 AM – 12:00 PM |
| Monday to Friday | 2:00 PM – 4:00 PM |
| Monday to Friday | 4:00 PM – 6:00 PM |
| Saturday/Sunday | 8:00 | 12:00 | 2:00 | 4:00 |
| Sunday | 8:00 AM – 10:00 AM |
| Sunday | 10:00 AM – 12:00 PM |
| Sunday | 2:00 PM – 4:00 PM |
| Sunday | 4:00 PM – 6:00 PM |
Download QTP/UFT Testing Course Brochure