CakePHP Certification Training Course in Gurgaon/Gurugram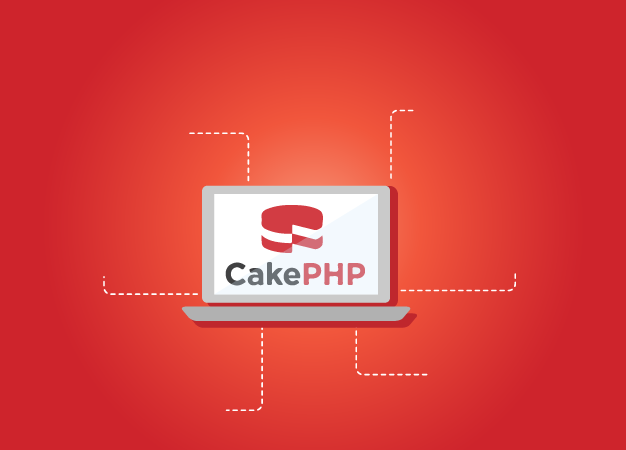 CakePHP Certification Training
&nbsp&nbsp&nbsp&nbsp&nbsp&nbsp&nbsp&nbsp&nbsp&nbspCourse in Gurgaon
Open Source
Rapid
ORM
Reduce Code
Secured
AJAX Support
CakePHP Course in Gurgaon
CakePHP Training Course in Gurgaon/Gurugram
CakePHP is an open source light weight web framework which is written in PHP and based on MVC architecture that also involves less coding. There are various application development frameworks available in the market but cakePHP stands out due to its ability to develop, deploy and maintain web applications easily. It follows an object relational mapping programming technique and allows reusability of code, testing, authorization and other great features. And being a PHP framework, it also enjoys a wide presence in the market and over 80% of the market share is with PHP programming language. Thus, if you are looking to become a PHP programmer and pursue a career in web development, then you should attend Best CakePHP Training in Gurgaon/Gurugram provided by SLA Consultants Gurgaon. We have developed this CakePHP Comprehensive Training Program which will allow the candidate to learn extensive knowledge of the framework and build web applications and websites fluently. It will help the candidate to develop faster and simpler web applications. The CakePHP Training in Gurgaon/Gurugram is targeted towards both freshers and working professionals who wants to learn and enhance their knowledge of PHP programming and web development. The CakePHP Training is designed by industry experts while keeping in mind the current requirements of the business industry. Thus, to gain excess of expertise in CakePHP framework and become a proficient web developer in PHP programming language, join our Specialized CakePHP Training Program at once.
CakePHP is a widely utilized PHP framework which is quite stable and use model view controller architecture for the web development. CakePHP Training in Gurgaon/Gurugram will provide extensive comprehension in the framework's wide array of attributes such as integrated CRUD for database interaction, Caching, access control list, localization, data sanitization, etc and help the participants to develop complex web applications easily. CakePHP is a leading framework and acquiring skills in it would help an individual to achieve growth in their career. The CakePHP Training will give the candidates relevant knowledge about installation and running CakePHP, conventions, building simple views, helpers and routes, components and utilities, etc. You will learn how to develop websites using Cake, installing the framework, routing and redirecting and changing the structure of the URLs. You will also acquire expertise in databases and records, validating security, etc. After completing the CakePHP Training, the applicants will become a trained professional who can perform web development functions using CakePHP framework with ease and comfort.
SLA Consultants Gurgaon has designed this CakePHP Training Certification Program in Gurgaon/Gurugram to allow the candidate enter the world of web development with success. And for that, we provide some unique features which include Real-time CakePHP Live Practical Training, instructor led classrooms, projects and assignments on real world cases, hands on expertise, workshops and handouts, wide admin support and 100% Job Placement Assistance. Our highly trained and qualified instructors will be giving the learners with all the required comprehension related to the framework using latest and Job-oriented CakePHP Course curriculum. Thus, to lead a successful career in web development, join our astonishing and worthy CakePHP Training Course in Gurgaon/Gurugram at once.
CakePHP is one of the most popular and technologically advanced framework one could ever find. It is highly flexible, support various third party applications, supports MVC architecture and help the company to develop complex web applications. It is also free and follows object relational mapping programming technique with reusable code ability and inbuilt security and authorization. Thus, companies from all over the world use CakePHP for their web development purposes. This is why it has gained immense popularity among college students who wants to pursue a career in web development. If you are want to know more reasons why you should learn CakePHP, then read below provided points.
CakePHP is a highly recognized, easy to learn and use and widely utilized framework in the world due to its enormous abilities and features.
The demand for PHP web developers with CakePHP knowledge is extremely huge in the market and candidates can enjoy better job security and growth in the field.
Being a globally recognized programming language and framework, you can also acquire a job in abroad where you will develop programs using CakePHP framework and earn in dollars.
You will also enjoy a high income by learning CakePHP framework in the Indian market. The average income for a PHP developer with CakePHP knowledge is Rs.243.983 per annum in India.
You will be able to become a prominent and industry expert in PHP programming within a short period of time and enjoy much recognition and reputation among your employer and colleagues.
These are some of the benefits of learning CakePHP framework and if you also wish to become a professional in PHP programming, then join our widely accepted and Job-oriented CakePHP Training in Gurgaon/Gurugram. To know more about the course or our institute, please visit our office as soon as possible.
Course Duration:
30-35 HRS with Highly Skilled Corporate Trainers
(Cake PHP Training) for 8 Modules – Weekdays / Weekend
SLA Consultants Gurgaon – Cake PHP Certification Training Delivery Method:
Web / Desktop Base.
Instructor-Led Classroom Sessions.
Presentations/Demonstration/Practicals of concepts.
Handouts/Assignments/Real-time Exposure to work on Clients.
CakePHP Programme Modules
CakePHP Modules
Find the course details below.
Duration of Module
| CakePHP Course Module | Course Duration |
| --- | --- |
| CakePHP Training | 30 – 35 Hours |
Batch Timings
| CakePHP Course Schedule | CakePHP Timing |
| --- | --- |
| Monday to Friday | 8:00 AM – 10:00 AM |
| Monday to Friday | 10:00 AM – 12:00 PM |
| Monday to Friday | 2:00 PM – 4:00 PM |
| Monday to Friday | 4:00 PM – 6:00 PM |
| Saturday/Sunday | 8:00 | 12:00 | 2:00 | 4:00 |
| Sunday | 8:00 AM – 10:00 AM |
| Sunday | 10:00 AM – 12:00 PM |
| Sunday | 2:00 PM – 4:00 PM |
| Sunday | 4:00 PM – 6:00 PM |
Download CakePHP Certification Course Brochure