Oracle DBA Training Course in Gurgaon/Gurugram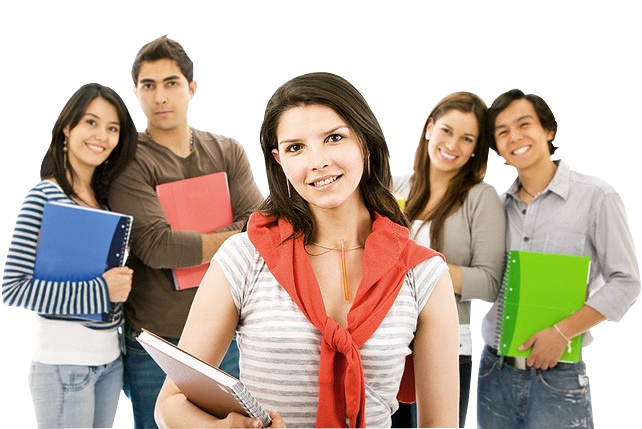 Oracle DBA
Training
Oracle DBA Course in Gurgaon
Oracle DBA Training Course in Gurgaon
Oracle Database is relational database management system developed by Oracle Corporation and is considered one of the most trusted and widely utilized relational database engines in the world. It consists of a fully scalable database architecture which process and manages data across wide and local area networks. It also has its own network components which enable communication all over the network. An Oracle DBA is a senior level professional who has proficiency in Oracle Database architecture and is responsible for designing, implementing, supporting and maintaining the computerized database for the organization. It is one of the most valuable and important job profiles for any business organization and in order to become the professional Oracle DBA, it is highly recommended that you join an Oracle DBA Training in Gurgaon/Gurugram provided by SLA Consultants Gurgaon. The Oracle DBA Training is designed for individuals who want to become a Database Administrator and develop Oracle Database and offer hands on practice along with industry standard comprehension allowing them to secure a high paying job at any reputed organization. The Oracle DBA Training Course of a basic to advanced level knowledge in Oracle relational database management system using the latest and updated course material taught by the very best corporate trainers in the industry. Anyone who has completed his/her graduation degree in IT stream can pursue the Oracle DBA training. After completing the Oracle DBA Certification Training, the participant will be able to fulfil the requirements of the business industry and achieve growth India career. Therefore, if you want to pursue a career in Database management, then join our Oracle DBA Training in Gurgaon/Gurugram as soon as possible.
SLA Consultants Gurgaon has designed this extensively demanding and highly popular Oracle DBA Training in Gurgaon/Gurugram for Aspiring candidates who want to become a valuable asset for a reputed organization. The certification in Oracle DBA offer industry standard and job oriented comprehension to the candidate using real-time practical training which gives them practical experience and knowledge to perform Database Management functionalities fluently. The Oracle DBA Practical Training is not only targeted towards college students and pressure, but Aspiring and working professionals such as database developers, technical administrator, software developer and software engineer can also pursue the course which can be extremely beneficial for their career. There are no eligibility criteria to join the Oracle DBA Certification Course, except for having a graduate degree in IT field and some familiarity with database management and database system. The Oracle DBA Training course in Gurgaon/Gurugram covers a wide range of topics such as the installation of Oracle database software, developing the Oracle database management of database storage structure, administering user security, managing schema objects and implementing Oracle database security. Some of the advanced features they will learn about Oracle database administrator are backup and recovery, performing database backup and flashback, moving data and using recovery manager, dealing with database corruption, monitoring and managing and much more.
After the completion of the Oracle DBA Course, the candidate will be able to become a professional Oracle DBA and secure a high paying and promising job at any reputed organization. Some of the most salient features of the training course provided by SLA Consultants Gurgaon are projects and assignments on Real world cases, workshops and handouts, instructor-led classrooms, wide admin support, hands-on expertise, etc. We also provide 100% Job Placement Support to the candidates with Interview preparation so that they won't find any difficulty in leading a successful career as an oracle DBA. Therefore, in order to give your career a kick-start, then attend SLA Consultants Gurgaon in Gurgaon/Gurugram for the Oracle DBA Certification Training at once.
Oracle relational Database is a very sophisticated and highly useful database management system which is utilized and numerous organization in order to maintain their database system. Every organization wants to organize their data in such a manner that they won't find any difficulty in decision making. An Oracle DBA is a professional who is highly demanded in the market, especially with the large-scale organization. This is why more and more students and aspiring database operators are pursuing Oracle Database Administrator Live Project Training.
Other reasons why you should also pursue the Oracle DBA training are as below:
There is a huge scope of Oracle DBA in the current market due to their extensive value and worth.
The demand for a professional and certified Oracle DBA is increasing in the market with only a few experts available to fill the jobs.
An Oracle DBA is able to earn a high income as compared to other database operators due to their better skills of managing relational database using an Oracle programming language.
The candidate with the certification of Oracle DBA will be able to enjoy better job security in the market due to a high number of job opportunities available with only a few candidates to fill them.
And hence, if you want to wish to become a certified Oracle DBA and acquire a high payment then attend Oracle DBA Training in Gurgaon/Gurugram from SLA Consultants Gurgaon as soon as possible. If you still have any query or questions that you want to be resolved, then please visit our office.
Course Duration:
50 HRS with Highly Skilled Corporate Trainers
(Oracle DBA Training) for Modules – Weekdays / Weekend
SLA Consultants Gurgaon – Oracle DBA Certification Training Delivery Method:
Web / Desktop Base.
Instructor-Led Classroom Sessions.
Presentations/Demonstration/Practicals of concepts.
Handouts/Assignments/Real-time Exposure to work on Clients.
Oracle DBA Programme Modules
Oracle DBA Modules
Find the Oracle DBA course details below.
Duration of Module
| Oracle DBA Course Module | Oracle DBA Course Duration |
| --- | --- |
| Oracle DBA | 50 Hours |
Batch Timings
| Oracle DBA Course Schedule | Oracle DBA Course Timing |
| --- | --- |
| Monday to Friday | 8:00 AM – 10:00 AM |
| Monday to Friday | 10:00 AM – 12:00 PM |
| Monday to Friday | 2:00 PM – 4:00 PM |
| Monday to Friday | 4:00 PM – 6:00 PM |
| Saturday/Sunday | 8:00 | 12:00 | 2:00 | 4:00 |
| Sunday | 8:00 AM – 10:00 AM |
| Sunday | 10:00 AM – 12:00 PM |
| Sunday | 2:00 PM – 4:00 PM |
| Sunday | 4:00 PM – 6:00 PM |
Download Oracle DBA Course Brochure