Direct(Income Tax), Indirect (GST) Tax-Training ▷ Free SAP FICO Certification in Gurugram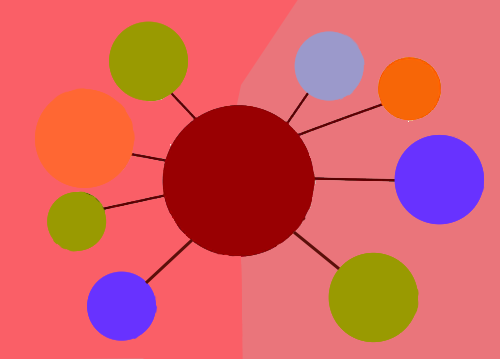 Direct Tax
&
Indirect Tax
Direct Tax
Indirect Tax
Income
Tax
TDS
ITR
1-7
Professional
Tax
GST
CGST/
IGST
E-Filling
Excise
&
Custom Duty
GST Training in Gurgaon/Gurugram
Income Tax Training in Gurgaon/Gurugram
Direct & Indirect Tax Course in Gurgaon
Direct(Income Tax) & Indirect (GST)-Training Course in Gurgaon/Gurugram
Direct and Indirect Tax is the most significant concept in taxation system which every aspiring Tax Consultant or Accountant needs to be understood. The Direct and Indirect Taxation Training provided by SLA consultants Gurgaon is designed to provide the participants with deep insight on Indian Taxation system and how Direct and Indirect Taxes are computed efficiently. The Direct(Income Tax) & Indirect (GST) Tax Course will cover various Basic and Advanced concepts including GST and Income tax, which will make the candidate an expert in the field, allowing them to secure a promising job easily.
Direct Taxes refers to the taxes which are directly paid to the government by the taxpayers. Direct Taxes include Income Tax, corporation tax, wealth tax, etc. Whereas Indirect Tax is given by the product manufacturer to the government initially who ads for the amount to the tax paid when the goods or services passes to other users. Some of the examples of indirect taxes include sales tax, excise duty, and GST. Anyone who is willing to pursue a lucrative career as a tax consultant must pursue a reliable Direct and Indirect Taxation Training Course in Gurgaon/Gurugram. The trustworthy Taxation Training Course is designed for both fresher's and working professionals. The program is highly valuable for Commerce graduate students who are looking to start their career but having difficulty on where to start. Direct and Indirect Training Course in Gurgaon/Gurugram will assist them in identifying their skills in Taxation and develop industry-specific expertise and comprehension, allowing them to lead a successful career in a short period of time.
Some of the most important and relevant topics that will be covered in the Direct and Indirect Training Course Gurgaon/Gurugram include principle of GST, GST registration and migration, GST laws and regulations, GST refund and return, input tax credit, E-commerce in GST, job work and composition levy, Income tax related topics, tax deduction at source and much more. It will provide a full-fledged knowledge of Direct and Indirect Taxation system in India and how the individual should compute various types of taxes for the organization in an accurate and efficient manner. At SLA Consultants Gurgaon, the participants will be provided with all sorts of innovative assistance and facilities, which would help them to gain in and expertise in the taxation system. Direct(Income Tax) & Indirect (GST) Tax Training will be provided by a group of qualified faculties with over 10 years of practical experience offering Real-time and live Direct(Income Tax) & Indirect (GST) Tax Training sessions to the participants using the latest and Job-oriented Taxation Course curriculum. Upon 70% completion of Direct & Indirect Tax Training, job placement assistance will be provided such as Interview preparation. A valid certification will also be given to the learners post completion of the Direct & Indirect Income Tax Course to certify them of the knowledge they have achieved. Other salient features of the Direct and Indirect Training Gurgaon/Gurugram include handouts and workshops, projects and assignments, exceptional administrative support, lab facility, etc.
The importance of taxation for the business organization cannot be ignored and overlooked, no matter the size and nature of the business. Every organization needs to properly compute and pay different kinds of taxes to the government in order to perform their business operations in a legal manner. Whether it is deducting a certain amount from the income of the employees, or providing sales tax to the government for the manufacturing and distribution of Goods and Services, the demand and requirement for a professional tax operator with adequate skills in Direct and Indirect taxation is a must. Thus, learning Direct and Indirect Taxation from a reputed Direct(Income Tax) & Indirect (GST) Tax Training Institute would certainly be quite helpful for one's career. Other reasons why learning taxation could be beneficial are as follows:
Candidates can pursue various job profiles after completion of the Direct(Income Tax) & Indirect (GST) Tax course, which includes tax operator, tax manager, tax consultant, etc. And start their career on a High Note.
Acquiring the certification in Direct and Indirect taxation would assist the learner securing a lucrative job easily as the employers will take a keen interest on their profile.
Within a short span of time, the participant will become a valuable asset for their respective organization as they will be responsible for performing one of the most important business operations.
After a few years of experience, the growth opportunities in taxation field is quite innovative as the candidate can easily gain relevant experience in the business field and become tax manager.
As of 2018, the average salary of a tax consultant in India is Rs. 404,634 per annum. This will increase as per the experience and knowledge gained by the candidate.
Hence, if you are thinking of pursuing a career soon after graduating in commerce, especially in Taxation, then you should attend Direct and Indirect Taxation Training in Gurgaon/Gurugram as soon as possible. If you any query, feel free to contact us at our number or give us a visit at our institute.
Course Duration: 80 – 90 HRS with Highly Skilled 2 – 3 Corporate Trainers
2-3 CA Expert Trainers for 2 Modules
SLA Consultants Gurgaon – Direct & In-Direct (GST) Tax Practical Training Delivery Method:
Web / Desktop Base.
Instructor-Led Classroom Sessions.
Presentations/Demonstration/Practicals of concepts.
Handouts/Assignments/Real-time Exposure to work on Clients.
NOTE: Classes Are Also Available On Module Basis
Direct & Indirect Tax Programme Modules
Direct & Indirect (Gst-Goods & Services Tax) Training Course
Find the Direct & Indirect Tax course details below. Classes and Course can be designed/customize as per request
Duration of Module
| Taxation Course Module | Taxation Course Duration |
| --- | --- |
| Module 1 – 2 | 80 – 90 (Hours) |
| Module 1 | 50 – 60 (Hours) |
| Module 2 | 30 – 35 (Hours) |
Batch Timings
| Taxation Course Schedule | Taxation Batch Timing |
| --- | --- |
| Monday to Friday | 8:00 AM – 10:00 AM |
| Monday to Friday | 10:00 AM – 12:00 PM |
| Monday to Friday | 2:00 PM – 4:00 PM |
| Monday to Friday | 4:00 PM – 6:00 PM |
| Saturday/Sunday | 8:00 | 12:00 | 2:00 | 4:00 |
| Sunday | 8:00 AM – 10:00 AM |
| Sunday | 10:00 AM – 12:00 PM |
| Sunday | 2:00 PM – 4:00 PM |
| Sunday | 4:00 PM – 6:00 PM |
Download Direct & Indirect Tax Course Brochure