SAP PM-Plant Maintenance Training Course in Gurgaon/Gurugram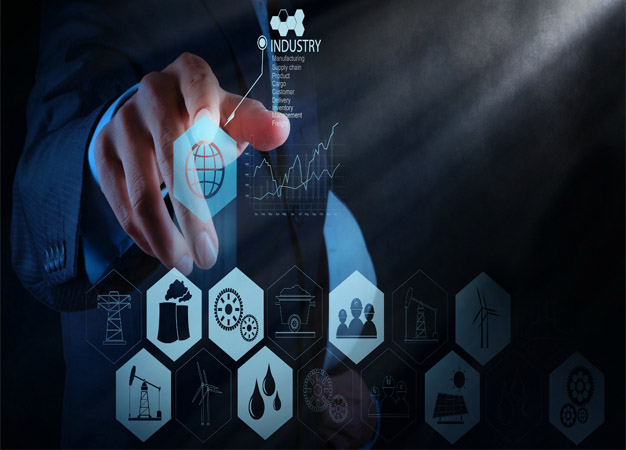 SAP PM
SAP PM Training Course in Gurgaon
SAP PM-Plant Maintenance is a useful software which is designed to manage all the maintenance activity in the company. It is a component of SAP ERP central component which helps the company support and maintenance and system. It can also be integrated with other modules such as Material Management, Quality Management, Production Planning, Finance and Controlling, Sales and Distribution in Human Resource. It comprises of three major activities which allow the company to maintain the systems which include inspection, preventive maintenance and repair. A SAP PM consultant is very prominent and sought after job profile with high payment in the current business market who is responsible for contribution to the development, implementation and execution of plant maintenance processes by working with the management in developing appropriate Strategies and tactics. In order to pursue a career as a professional SAP PM specialist, you should attend high quality and reliable SAP PM Certification Course provided by SLA Consultants Gurgaon who will offer you basic to advanced expertise in plant maintenance through SAP PM Real-time Practical Training and projects and assignments on real-world cases that give the participants extensive knowledge and expertise along with practical experience to perform all the duties and responsibilities of a plant maintenance consultant. The SAP PM Training Course is intelligently designed by the industry experts considering the current requirements of the business industry and making all the updation required in the course content to provide the candidates with latest and relevant knowledge in the SAP PM module. Therefore, to get the Best SAP PM Certification Training Course in Plant Maintenance module and become a professional within a short span of time, we call all the aspiring candidates to attend our exquisite and prominent SAP PM Training Course in Gurgaon/Gurugram to take your career to new Heights.
The SAP PM Certification Program designed by SLA Consultant Gurgaon aims to give placement oriented skills and expertise to the participants using modern lab facilities and highly updated course content which is designed to meet the expectations and requirements of the business organizations. The SAP PM Practical Training provides a comprehensive understanding of all the aspects of SAP PM module which include SAP implementation, SAP support process, SAP Master Data, SAP MM and SAP FICO, QM Master Data, classification of Master Data, PM general transaction data, maintenance processing, Period End Closing, maintenance planning, key data structures and configuration, ABAP overview, QM-PM integration and information system. There is no prerequisites associated with joining the SAP PM Certification Course has anyone with a graduation degree in IT field is eligible to attend the SAP PM Certification Training. The SAP courses is extensively conducted by corporate trainers with over 10 years of experience and certification that prove them veteran and worthy of guiding the students towards success. They offer SAP PM Practical Training Classes/Sessions and real time example with live project to give the participants solid understanding and in depth experience in performing plant maintenance operation.
Upon completion of the SAP PM Practical Training, all the participants will be able to fulfill the job requirements of SAP MM Consultant which include offering the clients with full lifecycle project implementation consulting services such as blueprinting, assessment system build and testing, preparing and facilitating blueprint workshop to analyse the requirement of the client, writing detail functional mapping of SAP application, detailed blue print design, functional gap analysis, process documentation and detailed functional specification for custom development, integrating with other SAP modules, preparing summary level presentations and facilitating future state system design and process workshops, developing and supporting creation of integration and user acceptance test scenarios and scripts, providing status updates on assigned duties to management, performing in cross functional team environment for better communication, building personal and professional relationship with clients, workers and Management for better and assurance of delivery of proposed solutions, contribution to high productivity and motivating the team, etc. Therefore, it is highly recommended for the aspiring candidates to attend the SAP PM Training as soon as possible for a bright career.
Plant Maintenance is one of the most important process in order to preserve or retain the health of the equipment so that it can contribute to the manufacturing process effectively. In order to ensure that their equipment are performing well, companies need to hire professional who can inspect and repair the issues of the plants and enhance their durability. SAP PM Consultant can perform all these operations for which they are highly in demand in the current business market. There are many reasons one should become a Plant Maintenance specialist which are as follows:
There is an increased requirement for Plant Maintenance professionals in various business organisations which you can target after acquiring skills in SAP PM.
A SAP PM certified specialist enjoys a reputation and recognition in the market and in the organisation by their colleague and employer due to their importance along with expertise.
A Plant Maintenance specialist with SAP certification also receives a pay scale as compared to other professionals in the same field which is another reason to pursue the training.
After acquiring skills in SAP Plant Maintenance, you can pursue many other job profiles such as technical engineer, mechanical engineer, technical manager, etc.
Many MNC organisation constantly require experienced and certified Plant Maintenance professionals to help them increase the quality of the air equipment which will help you gain job growth opportunities as well.
After knowing all these reasons, you can easily make an appropriate and informed decision to learn SAP plant maintenance in order to pursue a lucrative career. We urge you to register for our Job-oriented SAP PM Training Course in Gurgaon/Gurugram to achieve your career goal. For more information regarding the course you can visit our Centre or give us a call.
Course Duration:
40 – 50 HRS with Highly Skilled Corporate Trainers
SAP PM Training Course for 16 Modules – Weekdays / Weekend
SLA Consultants Gurgaon – SAP PM Certification Training Delivery Method:
Web / Desktop Base.
Instructor-Led Classroom Sessions.
Presentations/Demonstration/Practicals of concepts.
Handouts/Assignments/Real-time Exposure to work on Clients.
SAP PM Programme Modules
SAP PM Modules
Find the SAP PM course details below.
Duration of Module
SAP PM Course Module
SAP PM Course Duration
SAP PM
40 – 50 (Hours)
Batch Timings
| SAP PM Course Schedule | SAP PM Course Timing |
| --- | --- |
| Monday to Friday | 8:00 AM – 10:00 AM |
| Monday to Friday | 10:00 AM – 12:00 PM |
| Monday to Friday | 2:00 PM – 4:00 PM |
| Monday to Friday | 4:00 PM – 6:00 PM |
| Saturday/Sunday | 8:00 | 12:00 | 2:00 | 4:00 |
| Sunday | 8:00 AM – 10:00 AM |
| Sunday | 10:00 AM – 12:00 PM |
| Sunday | 2:00 PM – 4:00 PM |
| Sunday | 4:00 PM – 6:00 PM |
Download SAP PM-Plant Course Brochure