GST Practitioner Certification ▷ Free Excel MIS Course in Gurugram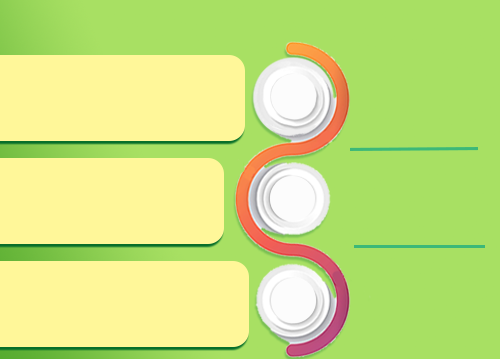 GST - Goods & Services Tax Training Course in Gurgaon
CGST
SGST
IGST
Central Goods &
Service Tax
State Goods &
Service Tax
Integrated Goods
& Service Tax
CGST-Central Goods & Service Tax, that
will charged & collected by central
government.
SGST-State Goods & Service Tax, that
will charged & collected by respective
state government.
IGST-Intergrated Goods & Service Tax,
that will charged & collected by
both central & state government.
GST-Goods & Services Tax Course
Goods & Services Tax(GST) Training Course in Gurgaon/Gurugram
GST Training Course is a specialized and Job Oriented Taxation Training Course provide by SLA Consultants Gurgaon in Gurgaon/Gurugram. The Goods & Services Tax(GST) Course concludes of various seminars and workshops providing deep and valuable insight to learners through practical training, which ultimately help them in leading a remarkable career in the field in a short period of time. The GST training is highly essential for candidates looking to pursue a career in taxation field in India as it will enable them to compute one of the most important Indirect Taxes that every business organization need to pay to the government while manufacturing and distribution of Goods and Services in India.
India is currently facing the biggest tax revolution due to the change in their old tax regime by implementing GST in 2017. The new tax structure offered a great impact on the country as all the various types of taxes that were applied on the purchase and sales of Goods and Services were converted into one whole tax. This increased the demand of professional tax consultants with profound knowledge in GST. Every organization is now looking to either hire an expert to compute and process GST or enhance the GST abilities of their current tax operators in order to meet the business requirements. This has also enhanced the requirement for reliable GST Training as students and college graduates are now looking to deepen their GST skills to secure a promising job in the field.
Similarly various business organizations are also sending their employees to learn GST so that they won't have to go through the costly and time consuming process of recruitment. Hence, SLA Consultants Gurgaon brings you an industry specific GST Training Course in Gurgaon/Gurugram where the learners will be provided with valid and job orient seminars and Practical Training on GST concepts to gain the abilities in new taxation policy. The Goods & Services Tax(GST) Course covers all the relevant topics in GST which include GST registration and migration, GST returns and refunds, input tax credit, E-commerce in GST, job work and composition levy in GST, GST rules and regulations, model IGST law. The Goods & Services Tax(GST) Training will be given by the very best corporate trainers and CAs with years of experience in the field. Proper projects, workshops, seminars and assignments will be given to test and hone the skills of participants and 100% Job Placement Assistance will be offered to strengthen their interview skills to secure a lucrative career soon.
As already stated above, the Indian Taxation system is going through a Revolutionary change since the implementation of Goods and Services tax. And thus, learning GST concepts can prove to be incredibly beneficial for anyone's career as it will provide a benchmark for them to lead a promising job profile. GST will assist the country in providing transparency in business operations of various business Enterprises and reduce workload from the companies after elimination of various taxation processes that cost a lot of time and money. This is why anyone with Goods and Services tax computation skills will be able to find a valuable position within any reputable organization easily. Some of the other benefits of learning GST are as follows:
Increased job security due to the rapid demand of GST operators in the market. After learning GST from SLA, you won't find difficulty in acquiring a vital job position in a business firm at all.
You won't require additional training at the start of your job like others as you will already be a trained professionals. With practical training using real world case scenarios, you can perform your work in an efficient manner.
The average salary of tax consultant with GST knowledge in India is over 4 Lakh INR per annum. This will increase as per your experience in the field.
There is immense job growth opportunity in the field as you can also become a tax manager, HR and even CEO, if you tend to perform better over the years.
The number of job opportunities in the field will continue to expand in the Indian market as it is still a new field which is continuously growing.
Hence, if you are interested in pursuing a career in taxation field, then you need to join GST training course in Gurgaon/Gurugram from SLA Consultants Gurgaon as we are the leading and most respectable training institute in Entire Delhi NCR and have been in the business for over 8 years successfully.
Course Duration: 50 – 60 (Hours) with Highly Skilled Corporate Trainer
2-3 CA Expert Trainers – Only Weekend Sessions
SLA Consultants Gurgaon – GST in the Practical Training & Delivery Method:
Web / Desktop Base.
Instructor-Led Classroom Sessions.
Presentations/Demonstration/Practicals of concepts.
Handouts/Assignments/Real-time Exposure to work on Clients.
Goods & Services Tax Programme Modules
Gst-(Goods & Services Tax) Training Modules
Find the Goods & Services Tax course details below.
Duration of Module
| GST Course Module | GST Course Duration |
| --- | --- |
| Module 1.1 – 1.10 | 50 – 60 (Hours) |
Batch Timings
| GST Course Schedule | GST Batch Timing |
| --- | --- |
| Monday to Friday | 8:00 AM – 10:00 AM |
| Monday to Friday | 10:00 AM – 12:00 PM |
| Monday to Friday | 2:00 PM – 4:00 PM |
| Monday to Friday | 4:00 PM – 6:00 PM |
| Saturday/Sunday | 8:00 | 12:00 | 2:00 | 4:00 |
| Sunday | 8:00 AM – 10:00 AM |
| Sunday | 10:00 AM – 12:00 PM |
| Sunday | 2:00 PM – 4:00 PM |
| Sunday | 4:00 PM – 6:00 PM |
Download GST Course Brochure