MySQL DBA Training Course at Gurgaon/Gurugram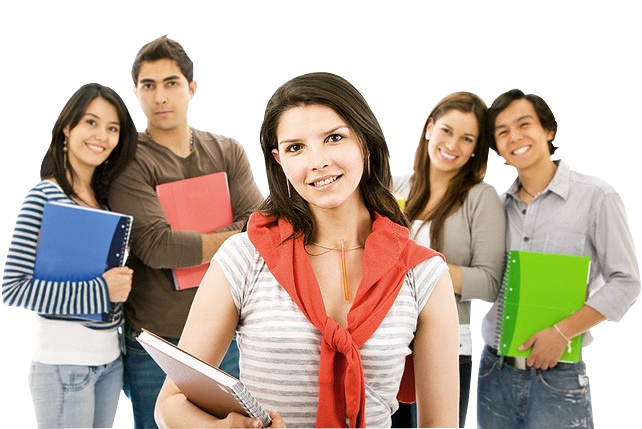 MySQL DBA
Training
MySQL DBA Course in Gurgaon
MySQL DBA Training Course in Gurgaon
MySQL is considered as a highly popular and reliable database solutions available with extensive features such as flexibility, scalability, and multiple platform oriented. It is utilised by millions of organisations for managing large amount of data and business intelligence in order to take better decisions regarding to their customers. However, just the database tool will not be enough to help business organisation perform data analysis effectively. A highly professional and certified MySQL DBA is required to perform various functions in the MySQL database such as configuring, monitoring, installing, updating and security of MySQL database so that the enterprise can easily get the best output from the information. In order to become a professional and sound expert in MySQL Database Administration, acquiring necessary skills in the field is important which you can easily learn from MySQL DBA Training in Gurgaon/Gurugram provided by SLA Consultants Gurgaon. We provide high quality and industry oriented training in MySQL database administration to aspiring candidate who wants to become a professional database administrator in MySQL and lead a promising career in the field. Our MySQL Live Project DBA Training is targeted towards both freshers and working professionals who are eager to gain or enhance specific skills necessary to make a successful career. We comprise of highly experienced and corporate professional trainers with over 10 years of experience using Real-time MySQL DBA Practical Training and projects and assignments on Real world scenario to give in hand and job oriented skills to the participants. At MySQL DBA Certification Course in Gurgaon/Gurugram, we have also designed and intelligent, latest and industry standard course curriculum that fulfils all the current and future business requirements. Therefore if you are a graduate in IT field and wants to enter into the database management field then you must attend our full-fledged and Advanced MySQL DBA Training Course without any delay.
SLA Consultants Gurgaon has designed the very Best MySQL DBA Training in Gurgaon/Gurugram with the assistance of industry experts who are extremely talented and well experienced professionals. All our instructors have many years of relevant experience in the field which makes our certification program highly trusted and efficient for the candidates. We provide instructor LED classroom with practical sessions which allow the candidates to quickly grasp comprehension and expertise in MySQL Database Management from beginning level to advanced level. Our lab facility consist of latest equipments with highly updated syllabus that give the participants real time and latest knowledge of database administrator. The major topics that will be covered during the MySQL DBA Certification Training in Gurgaon/Gurugram are installation and configuration, MySQL backup and recovery, user and security, performance tuning and troubleshooting, replication, monitoring and security practices and Bash scripting. The major objective of the MySQL DBA Training Course is to make the candidate job ready by teaching them all the job duties and responsibilities of a MySQL DBA which include provisioning MySQL instances in clustered and non-clustered configuration, ensuring performance, availability and security of data bases, developing database in MySQL and preparing documentation, managing the common data backup, recovery, upgrade and migration, profiling of server resource usage, tweaking and optimising, and collaborating with other professionals and stakeholders for business intelligence. Some of the major thing the participants will learn through the course include strong proficiency in MySQL database management, understanding MySQL storage engines such as MyISAM and InnoDB, writing and optimising SQL statements, familiarity with SQL and non SQL databases, etc.
The MySQL DBA Certification Program is specifically beneficial for aspiring database operator, database manager, database Architects, database administrators, and other IT professionals. We also conduct workshops and handouts and provide wide admin support to all the candidates so that they can have the best learning environment to easily become a professional in a matter of months. All the attendees are eligible to get 100% Job Placement Assistance after completion of the training with Interview preparation and a valid certification that would help them attract the attention of the recruiters and gain competitive edge. Therefore, we highly recommend you to join our MySQL DBA Training in Gurgaon/Gurugram at the earliest so that a successful career would not be far away from you.
MySQL Database is used by numerous organisations all over the world for the purpose of business intelligence and Data Analytics so that the management can take better and efficient decisions in the future. And with tool also requires a professional who can operate it. There are many reasons why one should learn MySQL Database Management and below are only provided few of them:
MySQL DBA is an in demand professional in the current business market due to the extensive generation of similar data and the requirement for organising it and performing analysis for business intelligence.
MySQL DBA also enjoys significant respect and recognition significant respect and recognition in the business industry due to their value and importance in the database administration field.
You can also enjoy better job security and increasing job opportunities after acquiring skills in MySQL database administration as there are only limited professionals available who cannot fill the extreme demand for MySQL DBA.
One of the most obvious reasons to learn MySQL DBA is the salary offered to the professional which is much higher than other professionals in the database administration field.
One of the most obvious reasons to learn MySQL DBA is the salary offered to the professional which is much higher than other professionals in the database administration field.
There are various MNC organisations who are constantly looking for expert MySQL DBA which include Google, Vodafone, HCL, American Express, etc. Therefore, you can acquired job opportunity at any of these Giants Industries to lead a highly successful career.
If you have now made up your mind to learn MySQL DBA, then it is highly recommended for you to attend our MySQL DBA Certification Training in Gurgaon/Gurugram as soon as possible. If you have any queries regarding the course or our Institute, you can visit our centre in Gurgaon.
Course Duration:
50 HRS with Highly Skilled Corporate Trainers
(MySQL DBA Training) for Modules – Weekdays / Weekend
SLA Consultants Gurgaon – MySQL DBA Certification Training Delivery Method:
Web / Desktop Base.
Instructor-Led Classroom Sessions.
Presentations/Demonstration/Practicals of concepts.
Handouts/Assignments/Real-time Exposure to work on Clients.
MySQL DBA Programme Modules
MySQL DBA Module
Find the MySQL DBA course details below.
Duration of Module
| MySQL DBA Course Module | Course Duration |
| --- | --- |
| MySQL DBA | 50 Hours |
Batch Timings
| MySQL DBA Course Schedule | Course Timing |
| --- | --- |
| Monday to Friday | 8:00 AM – 10:00 AM |
| Monday to Friday | 10:00 AM – 12:00 PM |
| Monday to Friday | 2:00 PM – 4:00 PM |
| Monday to Friday | 4:00 PM – 6:00 PM |
| Saturday/Sunday | 8:00 | 12:00 | 2:00 | 4:00 |
| Sunday | 8:00 AM – 10:00 AM |
| Sunday | 10:00 AM – 12:00 PM |
| Sunday | 2:00 PM – 4:00 PM |
| Sunday | 4:00 PM – 6:00 PM |
Download MySQL DBA Course Brochure