SAP MM + Free Advanced Excel & SQL Training Course in Gurgaon/Gurugram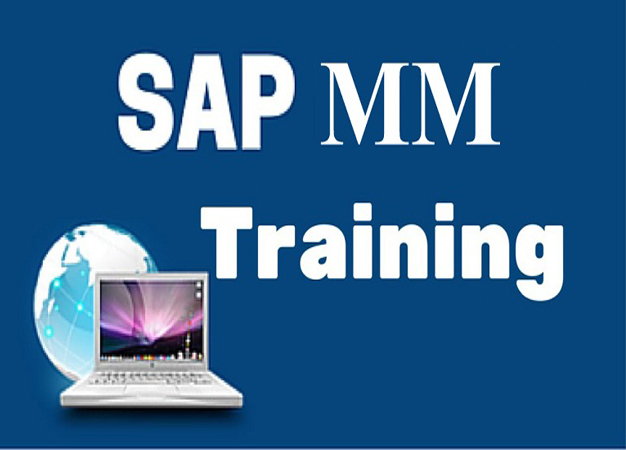 SAP MM Training Course in Gurgaon
SAP MM reports to Material Management module of SAP ERP which is used for procurement handling and inventory management. It is one of the most important SAP modules which also integrated will SAP SD, SAP PM and SAP PP. SAP Material Management module covers all the inventory related tasks such as supply chain management, consumption-based planning, invoice verification, vendor evaluation and much more. It also includes warehouse management and inventory management which helps the organization to manage their stock along with supporting in time delivery. In order to become a professional SAP MM consultant, you need to learn all the basic and advanced concepts of SAP Material Management which you can do by attending SAP MM Training Certification in Gurgaon/Gurugram provided by SLA Consultants Gurgaon. We offer SAP MM Certification Training to beginners and experts at a very reasonable price and provide knowledge and expertise in the tool which would be highly beneficial for them to a career in the industry. The SAP MM Certification Training is conducted by well experienced trainers with Real-time and Placement-Oriented SAP MM Training designed by industry experts to meet the business requirements. The SAP MM Traning Course content is highly updated and as per the current industry standard which makes it easy for the participant to become a job ready professional within a matter of weeks. The SAP MM Live-Project Training is well supported by modern lab equipments and fast track classroom to help the attendees achieve their career goals. And hence, if you want to pursue a promising career in Material Management and inventory management and become and a replaceable effect for a business organisation, then we recommend you to attend our exquisite and career oriented SAP MM Certification Course in Gurgaon/Gurugram.
SAP MM Training Course is conducted by subject specialist corporate professionals with high certification and over 10 years of experience in the SAP MM who provides the right guidance to the participants using SAP MM Real-time Practical Training and Live Projects and assignments to give them expert and valuable Insight on Material Management concepts along with practical experience. After completing the SAP MM Certification Course, the candidates would not require any additional training after acquiring the job as they will be able to perform all the SAP MM consultant job responsibilities fluently. These responsibilities include designing, configuring and testing SAP MM module, ability to design and develop test plans and test cases for executing unit, system or acceptance testing, and integration to offer relevant solutions to the client requirement, implementing SAP ERP MM and warehouse management including functional expertise, presentation and guidance of SAP products, investigating, analysing and solving software issues as per the business requirements and developing necessary product modification to meet the customers requirement, developing customised SAP MM report and much more.
The SAP MM Training Course content of the SAP MM Live Project Training include Master Data, source determination, purchasing, document types of purchasing, release procedure for purchasing documents, price determination, external services management, procedure of services, inventory management, physical inventory, special stocks and special procurement type, valuation and account determination and integration with other modules. There are no prerequisites to join the SAP MM Training course other than having a graduation degree in IT field.
With the help of real time example, the participants will be able to get the right job soon after completion of SAP MM Certification Training with expert guidance and a valid certification. We also provide 7 Days Working Administration Support along with workshop and handout to increase the confidence level of the participants. And thus, if you want to become a professional SAP MM consultant, then join this course & enhance your career.
Proper management of material is always one of the most important needs for any business organization and with the help of SAP MM software, this requirement can be fulfilled with utmost ease and comfort. The career scope in Material Management is always on the high and that is why students and professional are pursuing this field for their career. Some other reasons are mentioned below on why you should learn SAP MM:
The requirement for SAP MM consultant is increasing in the business market due to the excessive need for handling a large amount of stock in an efficient manner that could result in better productivity and revenue.
SAP MM is one of the most important SAP ERP software which consists of 35% of market share in business process management which is rapidly increasing day by day.
Getting SAP certified in Material Management would make you an in-demand professional giving you extensive job security due to the huge gap in the skills required and available in the market.
Various MNC organizations seek professional SAP MM consultant who can help them with their inventory management and purchase reporting, which would help you secure a reputed job.
Last but not the least, learning SAP MM will offer you much better pay scale as compared to other colleagues in the same department due to your globally recognized certification.
If you want to grasp all these benefits along with much more, then you must become proficient in material Management and inventory management along with its entire concept which you can do by joining our Job-oriented SAP MM Certification Training in Gurgaon/Gurugram. Get more information about the course by visiting our office or giving us a call.
Course Duration:
40 – 50 HRS with Highly Skilled Corporate Trainers
SAP MM Training Course for 22 Modules – Weekdays / Weekend
SLA Consultants Gurgaon – SAP MM Certification Training Delivery Method:
Web / Desktop Base.
Instructor-Led Classroom Sessions.
Presentations/Demonstration/Practicals of concepts.
Handouts/Assignments/Real-time Exposure to work on Clients.
SAP MM Training Programme Modules
Module 1 – SAP MM Training Course
Free Offer-Module 2 – Advanced Excel
Free Offer-Module – 3 SQL
Find the SAP MM course details below.
Duration of Module
| SAP MM Course Module | SAP MM Course Duration |
| --- | --- |
| SAP MM | 40 – 50 (Hours) |
| SAP MM + Ad Excel + SQL | 60 – 70 (Hours) |
Batch Timings
| SAP MM Course Schedule | SAP MM Course Timing |
| --- | --- |
| Monday to Friday | 8:00 AM – 10:00 AM |
| Monday to Friday | 10:00 AM – 12:00 PM |
| Monday to Friday | 2:00 PM – 4:00 PM |
| Monday to Friday | 4:00 PM – 6:00 PM |
| Saturday/Sunday | 8:00 | 12:00 | 2:00 | 4:00 |
| Sunday | 8:00 AM – 10:00 AM |
| Sunday | 10:00 AM – 12:00 PM |
| Sunday | 2:00 PM – 4:00 PM |
| Sunday | 4:00 PM – 6:00 PM |
Download SAP MM Course Brochure