Zend PHP Framework Training Course in Gurgaon/Gurugram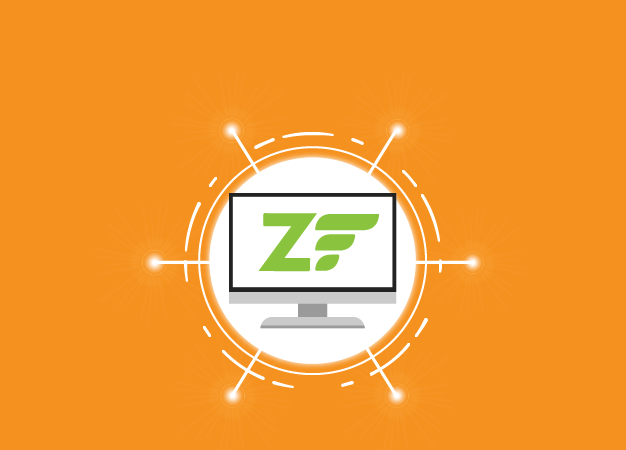 &nbsp&nbsp&nbsp&nbsp&nbsp&nbsp&nbspZend PHP Framework
Training Course in Gurgaon
Design Pattern & MVC
Event Managers
Controllers
Web Services
Zend Infrastructure
Secirity
Zend Framework Course in Gurgaon
Zend PHP Training Course in Gurgaon/Gurugram
Zend framework is an open source Object-oriented web application which is used in PHP 5 and utilize various Object oriented concepts such as interfaces and inheritance. It is a widely popular PHP framework used by a large number of organizations for developing web applications. It also provides the user with support of Model View Controller (MVC), allowing the user to reduce web development effort and improves programming skills and productivity. The framework contains all the essential coding libraries, tools and inbuilt platform which is dedicated for the development of PHP web applications. This is why it is extremely popular among aspiring web developers who wants to achieve programming skills in PHP and pursue a promising career ahead. SLA Consultants Gurgaon offers the best Zend PHP framework Training in Gurgaon/Gurugram to candidates who are looking to develop PHP development skills or improve their existing skills. The Zend PHP Training is designed and provided by industry experts who utilize latest course material and Innovative Zend PHP Training techniques to help the participants gain industry relevant and job oriented comprehension. The Zend PHP Framework Training Course can be joined by any candidate who have a graduate degree in IT field along with basic computer knowledge. We take immense pride in our infrastructure and administration which will certainly offer you the necessary learning environment required to become a professional PHP developer with Zend knowledge. Therefore, if you want to see yourself as a successful PHP web developer, then attend our Zend PHP Framework Training Classes in Gurgaon/Gurugram.
The Zend PHP Framework Certification Training Course is a specifically designed training program by SLA Consultants Gurgaon which will help the aspiring web developers to accomplish their goals of becoming a successful and professional PHP developer. We provide industry focused expertise in Zend framework which is an open source object oriented framework for web applications that use MVC model and support code reusability along with consisting a huge library of compenents. The training covers various topics in PHP web development such as Zend framework 2, MVC and design patterns, event managers, controllers, zend infrastructure, internalization, authentication and access, security, Zend database and mail and web services. At the end of the Zend PHP Training, you will be able to manage product marketing, catalog management, install and update OpenCart, using codelgniter framework, implementing security and using CakePHP.
The Zend PHP Framework Training in Gurgaon/Gurugram consists of various features which you won't find anywhere else. These include Real-time Live Zend PHP Practical Training, instructor led classrooms, projects and assignments on real world cases, workshops and handouts, wide admin support and 100% job placement assistance. The Zend PHP Course can be easily completed within 35 hours and the trainers are highly certified and industry experts with over 10 years of experience in the field. After completing the Zend PHP Certification Training, you can easily develop client oriented web applications using PHP and Zend framework without any difficulty. Thus, to achieve success in your IT career, get Training in Zend PHP Framework from SLA Consultants Gurgaon as soon as possible.
PHP is one of the most popular programming language in today's world with over 80% of market share. All the major companies and websites use PHP for their web development and Zend Framework just make the PHP web development a lot easier. It is a free open source web application that allows the PHP developers to design and build programs much easier due to the various features it contains such as MVC model, inbuilt library and components, HTML5 compliant, etc. This is why more and more aspiring web developers are acquiring skills in Zend framework. If you also want to know why you should learn Zend PHP framework, then read below provided points.
The demand for PHP web developers with Zend knowledge is huge in the market as it allows the company to develop necessary web applications with less effort and time.
Zend framework is highly efficient and develop applications in a speedily manner. It follow object oriented concept and is considered quite powerful and fast than any other frameworks.
Zend has a huge community support with unmatched quality and wide acceptance in the industry. Therefore, you can find all the relevant details or resolve your issues in the development process easily.
A PHP developer with Zend knowledge is given much preference over others with no knowledge of framework. Therefore, you can easily find a valuable job opportunity at any reputed industry as a PHP web developer.
You will also earn a remarkable income being a PHP developer and much higher than any of your peers. The average salary of a PHP developer with Zend knowledge is Rs.243,983 per annum.
These are some of the astonishing benefits of learning Zend PHP Framework from SLA Consultants Gurgaon in Gurgaon/Gurugram. Thus, if you are also willing to follow a career as a PHP web developer and lead a lucrative and secure career ahead, then join our Zend PHP Framework Training Course at once. If you have any queries regarding the course or our institute, please give us a call or visit our center.
Course Duration: 30-45 HRS with Highly Skilled Corporate Trainers
(PHP (Zend Framework) Training) for 10 Modules – Weekdays / Weekend
SLA Consultants Gurgaon – PHP (Zend Framework) Certification Training & Delivery Method:
Web / Desktop Base.
Instructor-Led Classroom Sessions.
Presentations/Demonstration/Practicals of concepts.
Handouts/Assignments/Real-time Exposure to work on Clients.
Zend PHP Programme Modules
Zend Framework Modules
Find the course details below.
Duration of Module
| Zend PHP Course Module | Zend PHP Course Duration |
| --- | --- |
| Zend Framework | 30 – 35 Hours |
Batch Timings
| Zend PHP Course Schedule | Course Timing |
| --- | --- |
| Monday to Friday | 8:00 AM – 10:00 AM |
| Monday to Friday | 10:00 AM – 12:00 PM |
| Monday to Friday | 2:00 PM – 4:00 PM |
| Monday to Friday | 4:00 PM – 6:00 PM |
| Saturday/Sunday | 8:00 | 12:00 | 2:00 | 4:00 |
| Sunday | 8:00 AM – 10:00 AM |
| Sunday | 10:00 AM – 12:00 PM |
| Sunday | 2:00 PM – 4:00 PM |
| Sunday | 4:00 PM – 6:00 PM |
Download Zend PHP Framework Course Brochure