Oracle Apps DBA Training in Gurgaon/Gurugram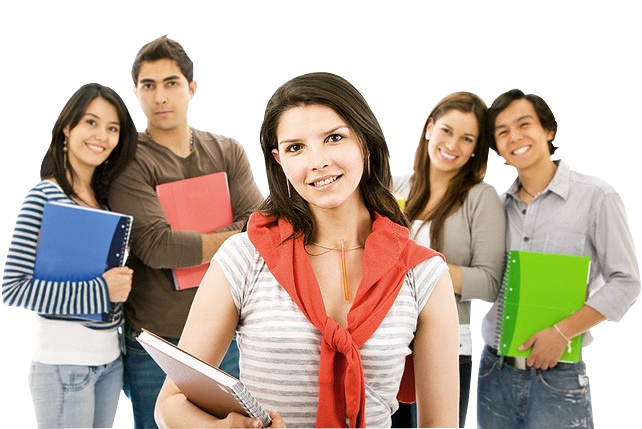 Oracle Apps DBA
Training
Oracle Apps DBA Training Course in Gurgaon
An Oracle Apps DBA is different from an Oracle DBA and requires certain specialized skills in the Business Administration and Oracle Application Server architecture. He has a dedicated skill in database design, oracle application server and functional expertise and performs Oracle application DBA tasks in an efficient manner. The Oracle Apps DBA Training in Gurgaon/Gurugram provided by SLA Consultants Gurgaon offers you a better understanding of the architecture, database and filesystem utilised in Oracle applications. You will learn about multi-tier architecture which is used to offer the user access over the internet and intranet, structure of the file system along with the relationship between Oracle database and Oracle applications. The Oracle Apps DBA Certification Training will help you utilize Oracle Applications in order to perform various business operations such as human resource, accounting and financial. Anyone with a graduate degree in IT field along with some knowledge of Oracle programming and database management system can attend the Oracle Apps DBA Training in Gurgaon/Gurugram. The Oracle Apps DBA Training Program is specifically designed and crafted by industry experts while keeping in mind the current requirements of the business industry. The highly advanced and Job-oriented Oracle Apps DBA Training would help the candidate become a professional in Oracle application through in depth Oracle Apps DBA Practical Training and updated course curriculum, allowing them to secure a promising job in the field. If you also want to become a professional Oracle DBA, then you need to gain an understanding of all the concepts of Oracle applications through Oracle Apps DBA Training provided by SLA Consultants Gurgaon.
The Oracle Apps DBA for the Oracle application database administration is a very highly demanding and compensating profession. The Oracle Apps DBA Training in Gurgaon/Gurugram targets aspiring candidate such as fresher graduates and current working professionals to pursue the Oracle Apps DBA Training and become an in demand professional in the market within a short period of time. The Oracle Apps DBA Certification Program is well supported by a highly advanced method of Oracle Apps DBA Training such as real time session under expert supervision with live projects and assignments. Upon completion of the Certification Training for Oracle Apps DBA, the candidate will get a foundational understanding of Oracle e-business suite, install Oracle e-business suite, describe the architecture of Oracle applications, manage and monitor workflow, develop database users and maintain password right, troubleshooting and performance tuning, backup and recovery, etc. The Oracle Apps DBA Training Course will cover an extensive range of Advanced topics such as R12 Oracle application, R12 Oracle e-business suite architecture, R12 use Oracle application AD utilities, R12 patch and maintain Oracle applications, oracle applications advanced topics and R12 System administration fundamentals.
The Oracle Apps DBA Live Project Training designed by SLA Consultants Gurgaon is highly beneficial for application developers, Java developers, database administrators, system administrators, functional implementer, technical consultant, system Architects and application server administrator. The training is provided by highly certified and respected corporate trainers with over 10 years of experience in the field. Some other salient features of the Oracle Apps DBA Training Course include hands on expertise, workshops and handouts, exceptional admin support, free trial class, and 100% Guaranteed Interviews Support. The participants will also be rewarded with valid certification to help them get a promising job along with Interview preparation. Therefore, if you think you have the Talent to become a professional and respected Oracle apps DBA, then it is highly necessary for you to attend our exclusive and responsive Oracle Apps DBA Rraining Rrogram in order to polish your skills and attract the attention of the recruiters over your resume.
Oracle Database Management system is a very popular tool used by various organizations and Oracle application are some of the advanced features of the database management system which allows the user to perform various business operations fluently. Some of the reasons why you should learn Oracle Apps DBA are as below:
There is an increased demand of Oracle Apps DBA in the market as the Oracle database management system has become extremely popular among the business organizations in the past few years due to the benefits it provides to the company.
It is expected that the number of job opportunities of Oracle Apps DBA will increase significantly in a couple of years with only a limited number of professionals available to fill the profile.
After acquiring skills in Oracle Apps DBA, you will become one of the most respected and highly valuable assets for the company.
Apart from that, you will also be able to earn a significantly higher income as compared to other candidates, which will definitely increase as per the experience.
You will also get an opportunity to work with numerous giant technical organization where you can learn a great deal by working with other professionals.
If you want to enjoy these benefits in your career, then it is highly important for you to excel Oracle Application Database Administration which you can do by attending our Expert Oracle Apps DBA Training in Gurgaon/Gurugram. To know more about the course or our Institute, you can visit our Centre or give us a call.
Course Duration:
50 HRS with Highly Skilled Corporate Trainers
(Oracle Apps DBA Training) for Modules – Weekdays / Weekend
SLA Consultants Gurgaon – Oracle Apps DBA Certification Training Delivery Method:
Web / Desktop Base.
Instructor-Led Classroom Sessions.
Presentations/Demonstration/Practicals of concepts.
Handouts/Assignments/Real-time Exposure to work on Clients.
Oracle Apps DBA Programme Modules
Oracle Apps DBA Module
Find the Oracle Apps DBA course details below.
Duration of Module
| Oracle Apps DBA Course Module | Course Duration |
| --- | --- |
| Oracle Apps DBA | 50 Hours |
Batch Timings
| Oracle Apps DBA Course Schedule | Course Timing |
| --- | --- |
| Monday to Friday | 8:00 AM – 10:00 AM |
| Monday to Friday | 10:00 AM – 12:00 PM |
| Monday to Friday | 2:00 PM – 4:00 PM |
| Monday to Friday | 4:00 PM – 6:00 PM |
| Saturday/Sunday | 8:00 | 12:00 | 2:00 | 4:00 |
| Sunday | 8:00 AM – 10:00 AM |
| Sunday | 10:00 AM – 12:00 PM |
| Sunday | 2:00 PM – 4:00 PM |
| Sunday | 4:00 PM – 6:00 PM |
Download Oracle Apps DBA Brochure