Oracle Performance Tuning Training at Gurgaon/Gurugram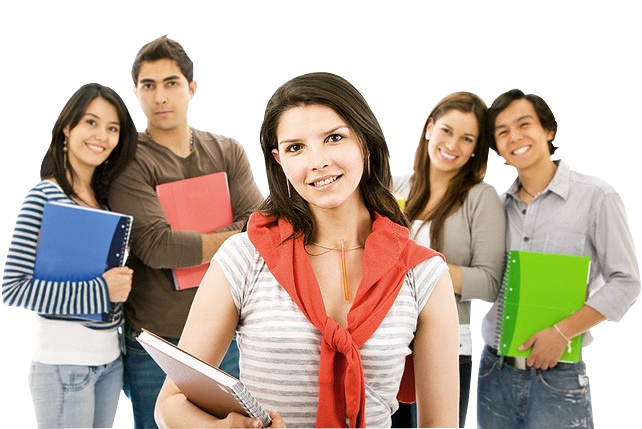 Oracle Performance Tuning
Training
Oracle Performance Tuning Course
Oracle Performance Tuning Training Course in Gurgaon
Oracle Performance Tuning refers to the process of enhancing the performance of the Oracle database which increases the efficiency of the program and helps in meeting the business requirement. Oracle database is considered one of the most powerful and flexible Database Management tool which is extremely popular among business organizations all over the world. It allows the businesses to organize and analyse information to make better decisions. If you want to learn Oracle performance tuning then SLA Consultants Gurgaon brings you highly reliable and quality Oracle Performance Tuning Training Course in Gurgaon/Gurugram which will provide clear and concise understanding to the candidate on how to fine tune Oracle database in real time. The Oracle Performance Tuning Certification Program is curated by industry experts to meet the current business requirements. We are considered as the most prominent and trustworthy Oracle Performance Tuning Training Institute in Gurgaon/Gurugram where the attendees will receive in depth and industry relevant training in Oracle performance tuning using intense methodologies and practical sessions. The Oracle Performance Tuning Certification Training in Gurgaon/Gurugram is specifically targeted towards fresher graduates and working professional who wants to pursue a career in database management. Anyone with a graduation degree in IT field is eligible to join the Oracle Performance Tuning Training. There are various features associated with Oracle Performance Training Certification provided by SLA Consultants Gurgaon which include real time training with workshops and handouts that would certainly make the candidates a job ready professional. Therefore, if you were looking to enhance your Oracle database skills by enhancing the performance of the Oracle, then join our Job-oriented Oracle Performance Tuning Training at once.
The Oracle Performance Training Certification Course in Gurgaon/Gurugram will provide the participants with knowledge on Oracle tuning methodology, utilizing Oracle supplied tools for tracking and diagnosing SQL along with tuning issues, using database Advisors in order to effectively resolve the performance issues and identify SQL statement problem and tune SQL performance issues. The Oracle Performance Tuning Training will be provided by highly certified and recognised corporate trainers with over 10 years of experience and covers a wide range of topics including designing and developing for performance, performance improvement method, configuring database, automatic performance statistics and diagnostic, memory configuration, operating system resources, instance tuning, network tuning, SQL tuning, query optimizer, using clusters and indexes, plan stability, application tracing tools and much more. Oracle Performance Tuning Training is specifically beneficial for database administrators, technical consultant, support engineers, database Architects, database developer, etc.
After completing the Oracle Performance Tuning Training, all the participants will become Oracle database professionals and successfully tune the performance of the Oracle database in order to increase the productivity of the organization. They will easily be able to acquire a promising job at any business organization.
SLA Consultants Gurgaon provide guaranteed job placement support along with valid certification to all the participants after the completion of the Oracle Performance Tuning Certification Training so that they can gain a competitive edge over other candidates during the interview. With live practical session and projects and assignments on Real world companies, the candidates will receive job relevant experience and knowledge which would help them in leading a successful career in Oracle database. And thus, we highly suggest you to attend our Training Program in Gurgaon/Gurugram without any delay.
The Performance of the Oracle database truly depends on performance tuning so that it can effectively perform data analysis and provide better results quickly. The performance tuning increases the productivity and quality of the data analysis which will help the business organization and better decision making. This is why there is a huge requirement for professional Oracle Performance Tuning operator which you can target. There are many other reasons for you to learn Oracle performance tuning which are as below:
Oracle is a relational database management system which is widely used all over the world for data management and effective performance tuning can help business organisations to enhance the productivity.
The demand for professional oracle performance tuning operators is huge in the market as business organizations constantly seek professionals who can enhance the performance of the Oracle database.
After acquiring skills in Oracle performance tuning, you will also be able to pursue various job opportunities in the field including database manager, database architect, project manager, oracle DBA and much more.
The salary achieved by a professional performance tuning operator in Oracle is much higher than any other professional in the database management field, which is an additional and obvious reason to learn Oracle performance tuning.
The job growth opportunities in Oracle performance tuning is also huge and only after a few beers in the field you can become a project manager or take your career to a new level.
With so many reasons to learn Oracle performance tuning, you should also make haste and join our reliable Oracle Performance Tuning Training in Gurgaon/Gurugram to lead a successful career. If you have any queries or questions regarding the course for our Oracle Performance Tuning Training Institute you can visit our centre in Gurgaon.
Course Duration:
50 HRS with Highly Skilled Corporate Trainers
(Oracle Performance Tuning Training) for Modules – Weekdays / Weekend
SLA Consultants Gurgaon – Oracle Performance Tuning Certification Training Delivery Method:
Web / Desktop Base.
Instructor-Led Classroom Sessions.
Presentations/Demonstration/Practicals of concepts.
Handouts/Assignments/Real-time Exposure to work on Clients.
Oracle Performance Tuning Programme Modules
Oracle Performance Tuning Modules
Find the Oracle Performance Tuning course details below.
Duration of Module
| Oracle Performance Tuning Course Module | Course Duration |
| --- | --- |
| Oracle Performance Tuning | 50 Hours |
Batch Timings
| Oracle Performance Tuning Schedule | Course Timing |
| --- | --- |
| Monday to Friday | 8:00 AM – 10:00 AM |
| Monday to Friday | 10:00 AM – 12:00 PM |
| Monday to Friday | 2:00 PM – 4:00 PM |
| Monday to Friday | 4:00 PM – 6:00 PM |
| Saturday/Sunday | 8:00 | 12:00 | 2:00 | 4:00 |
| Sunday | 8:00 AM – 10:00 AM |
| Sunday | 10:00 AM – 12:00 PM |
| Sunday | 2:00 PM – 4:00 PM |
| Sunday | 4:00 PM – 6:00 PM |
Download Oracle Performance Tuning Brochure