SAP HANA + Free Advanced Excel & SQL Training Course at Gurgaon/Gurugram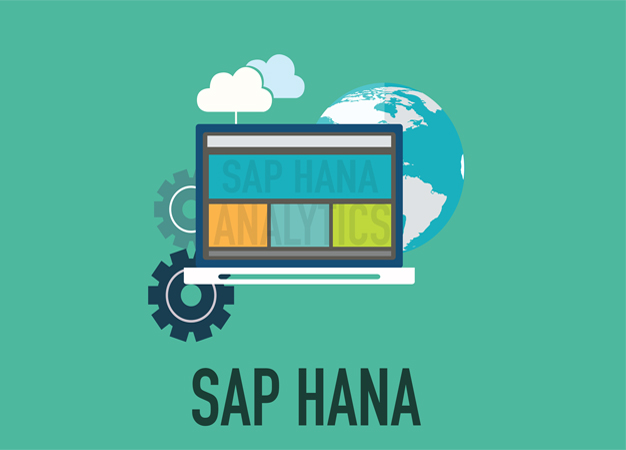 SAP HANA Course in Gurgaon
SAP HANA Training Course in Gurgaon/Gurugram
SAP HANA stands for High-performance Analytic Appliance which is an in-memory data which is used for processing a large amount of data in real time. The in memory computing engine enables the SAP HANA tool to process high amount of data which is stored in RAM instead of the ROM which increase the processing speed. It also contains programming element which helps the organisation to run and develop customised programs which can be used by the technical department. It speeds up the process and allows the business operations to be finished quicker. It also includes an embedded web server and control repository for application development. SAP HANA is used for various purposes such as Telecom network Optimisation and monitoring, forecasting profit and reporting, fraud detection and security, energy usage Optimisation and monitoring and retail and supply chain Optimisation. During the SAP HANA Training Course in Gurgaon/Gurugram provided by SLA Consultants Gurgaon
, you will learn all these techniques in SAP HANA and become a professional SAP HANA consultant within a short span of time. The SAP HANA Certification Training is conducted by well certified and experienced SAP HANA trainers using the most relevant and high quality SAP HANA course curriculum which is as per the current industry standard. The SAP HANA Certification Program in Gurgaon/Gurugram is targeted towards both freshers and working professional who wants to pursue a career in that field and anyone with a graduate degree in IT field is eligible for attending the course. Therefore, if you want to gain professional working knowledge of in memory database, real time analytics and SAP HANA, then attend our extensive and highly reliable string SAP HANA program in Gurgaon as soon as possible.
SAP HANA Certification Training in Gurgaon/Gurugram is an intelligently and specifically designed which will allow the participants to master SAP HANA tool with Real-time and Practical Training in SAP HANA studio, in memory database, and much more. The training will ensure the candidates acquire it good grasp of SAP HANA fundamentals along with deploying real time Analytics. Some of the extensive and job-specific property that will be covered in SAP HANA Certification in Gurgaon/Gurgram program provided by SLA Consultants Gurgaon include SAP HANA architecture and studio, data provision using BODS, implementation scenarios, data provisioning and reporting, Information Design Tool, web intelligence rich client, database creation, authorisation, transport management, SAP HANA SQL, CE Functions and BW HANA. The SAP HANA Certification Program is highly beneficial for SAP development and BI Consultants, data Analytics professional, project managers, data warehouse professional, data architect and other IT professionals. There is no eligibility criteria to join the SAP HANA Training Course other than having a graduate degree in IT field. Having some basic knowledge in SQL can prove to be beneficial but not mandatory.
The major objective of SAP HANA Certification program in Gurgaon/Gurugram is to allow the participants learn SAP HANA basics, efficiently work on SAP HANA studio modeler, excellent SAP HANA interface and connectivity, auto documentation process and SAP BO analysis, writing SAP HANA queries and performance tuning, mastering system replication, ABP data flow and data provisioning, managing users, security and storage, proficiently working on real time HANA projects and much more. The SAP HANA Training Course is conducted by certified and professional industry experts with over 10 years of experience in the field who offer real-time practical along with live projects and assignments to the participants to help them gain industry relevant skills and expertise in SAP HANA. At the end of the SAP HANA Live Project Training, the participants will be able to perform all the job responsibilities of SAP HANA Consultant and become a job ready professional within a matter of weeks. The attendees also receive a valid certification to help them move ahead in their career.
SAP HANA is one of the most important module in SAP ERP solutions which helps the business organisation in processing a large amount of data in real time and quickly. There are many reasons why most of the college graduates are pursuing career in SAP HANA and if you also wants to know these reasons then please refer to the following points.
The job scope for SAP HANA professionals and consultants in the current business market is huge which one can target after acquiring skills in SAP HANA.
A SAP HANA certified professional is highly demanded in the business industry due to his or her expertise in big data processing along with developing customised applications.
Many MNCs such as Mercedes, Vodafone, eBay, cisco and Infosys are constantly looking for SAP HANA consultant who can help them with quit data analysis of the gigantic information.
The average salary offered to SAP HANA consultant are much higher than other database managers and data operator which is one of the main reasons to learn skills in SAP HANA.
The candidates will be able to enjoy recognition and respect in the business industry and will be able to become a valuable asset for any business organisation.
There is immense job growth opportunities and job security associated with SAP HANA certification which would help you accomplish your career goal.
With so many reasons to learn SAP HANA, no wonder more and more IT student are getting into the field. Therefore, you should also attend over SAP HANA Certification Training in Gurgaon/Gurugram program as soon as possible to lead a successful career. For more information regarding the course or our Institute, you can visit our office in Gurgaon.
Course Duration:
40 – 50 HRS with Highly Skilled Corporate Trainers
SAP HANA Training Course for 17 Modules – Weekdays / Weekend
SLA Consultants Gurgaon – SAP HANA Certification Training Delivery Method:
Web / Desktop Base.
Instructor-Led Classroom Sessions.
Presentations/Demonstration/Practicals of concepts.
Handouts/Assignments/Real-time Exposure to work on Clients.
SAP HANA Training Programme Modules
Module 1 – SAP HANA
Free Offer-Module 2 – Advanced Excel
Free Offer-Module – 3 SQL
Find the course details below.
Duration of Module
| Course Module | Course Duration |
| --- | --- |
| SAP HANA | 40 – 50 (Hours) |
| SAP HANA + Ad Excel + SQL | 60 – 70 (Hours) |
Batch Timings
| Course Schedule | Course Timing |
| --- | --- |
| Monday to Friday | 8:00 AM – 10:00 AM |
| Monday to Friday | 10:00 AM – 12:00 PM |
| Monday to Friday | 2:00 PM – 4:00 PM |
| Monday to Friday | 4:00 PM – 6:00 PM |
| Saturday/Sunday | 8:00 | 12:00 | 2:00 | 4:00 |
| Sunday | 8:00 AM – 10:00 AM |
| Sunday | 10:00 AM – 12:00 PM |
| Sunday | 2:00 PM – 4:00 PM |
| Sunday | 4:00 PM – 6:00 PM |