SAP HANA Administration Training Course in Gurgaon/Gurugram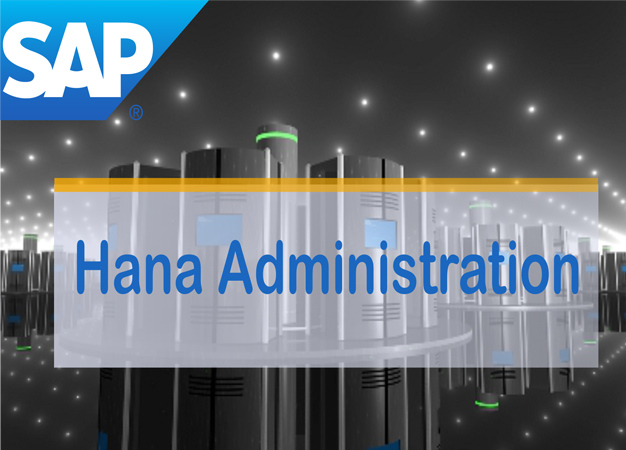 SAP HANA Administration Course
SAP HANA Administration Training Course in Gurgaon
SAP HANA is an in-memory data platform which is used for analysing a large amount of data quickly and in real-time along with deploying and developing real-time applications to enhance the productivity of the business organization. SAP HANA Administration is a database platform for application development and real-time Analytics which speed up data processing and offer text mining capabilities along with handling big data and predictive capabilities. SAP HANA Professional Administrator who can perform efficient & flawless operations in SAP HANA database by deploying a corporate environment and offer the business critical solution. However, in order to become a professional SAP HANA administrator, it is required to have a solid understanding of SAP HANA internal mechanics along with the ability to monitor application performance and system along with administering capabilities to plan and execute Database Management strategy. With SAP HANA Administration Training in Gurgaon/Gurugram provided by SLA Consultants Gurgaon, the participants will become expert in installing and configuring SAP HANA system along with managing all its functionalities such as resource monitoring, configuration management, alert checking, security, backup and recovery, etc. The SAP HANA Administration Course is intelligently designed to meet the current industry standards and business requirements and targets both freshers and working professionals to lead a successful career. The SAP HANA Administration Certification is conducted by industry experts using high quality and latest course curriculum which would give in depth expertise and comprehension to the participants on SAP HANA administration. And hence, if you have to decide to pursue a career in SAP field then you should without any delay attend our Expendables and job oriented SAP HANA Certification Course in Gurgaon/Gurugram and start your career on a high note.
SAP HANA Administration Training in Gurgaon/Gurugram is highly suitable for system administrator, database administrator, SAP BASIS administrator, technology consultant, etc. The training will help the participants learn process a high amount of operational and transaction data quickly by using SAP HANA in-memory Analytics and configuring a database for data provisioning and reporting. The different modules that will be covered during the industry specific training program include SAP HANA architecture and tools, SAP HANA pre and post installation, SAP HANA backup and recovery, SAP HANA security, SAP HANA data provisioning, monitoring and troubleshooting, software lifecycle management, data Services and direct extraction connector. After completing the SAP HANA Administration Training Course, the attendees will be able to perform all the job responsibilities of the professional SAP HANA Administrator effectively which include integrating SAP HANA into remote system, monitoring, tuning and troubleshooting SAP HANA system, using SAP HANA cockpit and SAP HANA studio, managing SAP HANA users, implementing SAP HANA table management, SAP HANA installation and data provisioning, and much more.
Anyone with a graduation degree in IT field along with some expertise in MySQL can attend SAP HANA Administration Training in Gurgaon/Gurugram. SLA Consultants Gurgaon consists of the very best corporate trainer with over 10 years of experience in the field who will properly guide the students towards success within a matter of weeks. The participants provided with SAP HANA Administration Real-time Practical Training along with live projects and assignments to give in depth and hands of expertise in SAP HANA Administration. Effective workshops and handout help the participants to resolve any issues and efficiently analyse data using SAP HANA tool. We also provide a valid certification to all the participants after completing the SAP HANA Administration Live Project Training which would help them secure a promising job in the field without much effort. Apart from that, valid certification is also given to candidates that allows the recruiters to recognize their skills.
SAP HANA Administrator is one of the most respected job profile in the field as business organisation all over the world are generating high amount of data which must be processed and analysed properly to make better decisions. SAP HANA is one of the leading tool in real time Data Analytics making it the most popular data analysis tool used by business organisation. If you want to know few reasons why you should pursue a career in SAP HANA Administration, then please refer to below points:
There is an excess of demand for SAP HANA Administration in the market which is increasingly growing which you can target after acquiring skills in SAP HANA Administration.
After learning SAP HANA Administration, the participants can pursue various other job opportunities as well such as database administrator, project manager, data analyst, system administrator, etc.
You will enjoy exceptional job security and job group opportunity duty or value to the organisation along with increasing app between the professional skills required and job profiles available.
Various MNC organisations such as eBay, Vodafone, Coca-Cola, Lenovo and Infosys constantly seek SAP HANA Administrator in order to process their big data fluently which supports decision making process.
Last but not the least, is SAP HANA Administrator also receives better pay scale as compared to other database administrator due to their expertise in real time Data Analytics and application development.
With all these exceptional benefits of associated with SAP HANA Administration, you should not have second thought in pursuing a career in the field. You can join our SAP HANA Certification Training in Gurgaon/Gurugram to enhance your chances of becoming a professional within a matter of weeks. Get more information about the course or our SAP HANA Administration Training Institute by visiting our office in Gurgaon/Gurugram for giving us a call.
Course Duration:
40 – 50 HRS with Highly Skilled Corporate Trainers
SAP HANA Administrator Training Course for 12 Modules – Weekdays / Weekend
SLA Consultants Gurgaon – SAP HANA Administrator Certification Training Delivery Method:
Web / Desktop Base.
Instructor-Led Classroom Sessions.
Presentations/Demonstration/Practicals of concepts.
Handouts/Assignments/Real-time Exposure to work on Clients.
SAP HANA Administration Programme Modules
SAP HANA Administrator Modules
Find the SAP HANA Administration course details below.
Duration of Module
SAP HANA Admin Course Module
SAP HANA Admin Course Duration
SAP HANA Administrator
40 – 50 (Hours)
Batch Timings
| HANA Admin Course Schedule | Course Timing |
| --- | --- |
| Monday to Friday | 8:00 AM – 10:00 AM |
| Monday to Friday | 10:00 AM – 12:00 PM |
| Monday to Friday | 2:00 PM – 4:00 PM |
| Monday to Friday | 4:00 PM – 6:00 PM |
| Saturday/Sunday | 8:00 | 12:00 | 2:00 | 4:00 |
| Sunday | 8:00 AM – 10:00 AM |
| Sunday | 10:00 AM – 12:00 PM |
| Sunday | 2:00 PM – 4:00 PM |
| Sunday | 4:00 PM – 6:00 PM |
Download SAP HANA Admin Course Brochure