Android App Developer Training Course in Gurgaon/Gurugram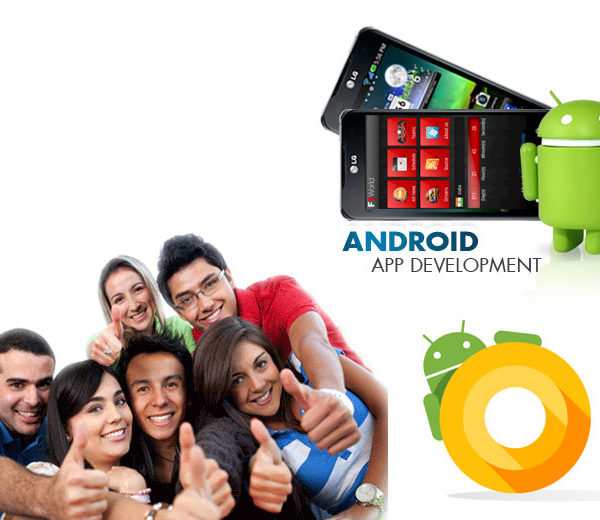 Android App Developer Course
Android App Developer Training Course in Gurgaon
Android App Development refers to the activity of developing applications for Android platform which in India has the highest market share for mobile users. There is a huge scope of Android app development in the market as every small and large scale industries are targeting mobile users by developing mobile applications for their business. Android App Development Training in Gurgaon/Gurugram provided by SLA Consultants Gurgaon will put you on the path of becoming a certified and professional Android app developers in a short span of time. The intelligently designed Android App Developer Training is directed towards freshers, corporate professionals, tech enthusiasts, IT students and other individuals and offers a comprehensive hands-on expertise with intensive and in-depth syllabus that provides a thorough approach of Android application design and development. The Android App Developer Training in Gurgaon/Gurugram will empower the individual by giving knowledge of building, visualising and publishing an Android application. The training program is developed by industry experts who also teach the participants with their intense knowledge and expertise. It will allow the aspirants to achieve and demonstrate skills and knowledge to develop a mobile Android application and acquire recognition in the industry as professional. Our instructors are experienced Android developers who have tremendous expertise in Android development and other related Technologies for over 10 years. After completing the Android App Developer Certification Training you will be able to fill the wide gap between the demand and the supply of android developer in the market and lead a successful career ahead. Therefore, if you are a graduate in IT field and wants to pursue a career in Android development, then join quality Android App Developer Training in Gurgaon/Gurugram as soon as possible.
Android App Development Certification Training in Gurgaon/Gurugram provided by SLA Consultants Gurgaon is specifically designed for freshers and working professionals who want to enhance their Android development skills in order to achieve growth in their career. SLA Consultants Gurgaon offer Android App Developer Real-time Live Practical Training which provides practical experience to the candidate who can put their theoretical knowledge into Real world use. There are various topics that will be covered during the program including Core Java, Android architecture and environment, Android testing, user interface and advanced user interface, Android material design, broadcast receiver, storing and retrieving data, SQLite database, parsing, location based services, social networking integration, debugging and testing Android applications, and much more. After completion of the Android App Developer Practical Training, the participants will be able to develop Android application, understand the structure and architecture of the Android application, life cycle of the various component, design and develop Android applications with user interface, utilise Android application Framework API, use the power of background services, asynchronous task and notification, secure and deploy Android applications and much more. You will also acquire the necessary experience and skill sets for professional Android application development by building trending applications during the course. Android App Development Training Course is highly ideal for anyone who is looking to develop a career in Android development, individual wanting to excel app development, web developer who wants to achieve growth in their career and students who is looking start their career. Anyone with a graduate degree in IT field with some programming knowledge can attend the Android Developer Certification Training.
The best part of the Android Application Development Training is that necessary projects and assignments on real projects will be provided to the participants to test their skills and provide them practical experience. We also offer free trial classes for a candidate to get a better idea of our infrastructure and Android Developer course curriculum. All the participants are rewarded with a valid certification and 100% Job Placement Assistance in the end.
Android has the highest market share of mobile operating system in India and business organizations are always looking to target people with mobile devices by developing applications to interact with the users. This is why college students are pursuing Android App Development Practical Training in order to start a career in the field which can offer better opportunities for growth. Other reasons why you should also learn Android app development are as follows:
There is a huge requirement for professional Android app developer in India where all the business organization are looking to target more and more mobile users for their business.
An Android app developer earns a very high income as compared to their peers and colleagues.
Various software development companies are always looking for expert and experienced Android developers who can strengthen their team.
According to a market survey, there will be 1.7 billion mobile users in 2018 which also increases the target capacity for the businesses, and thus, increasing the requirement for Android app developers.
There is an ocean of opportunities for Android developers in electronic gadget manufacturing organizations for developing devices which are compatible with the Android operating system.
If you are still wondering would it be profitable for you to join Android App Development Training Course, then please visit our Centre in Gurgaon/Gurugram so that we can resolve any of your queries.
Course Duration:
60 HRS with Highly Skilled Corporate Trainers
(Android Application Training) Modules + Live Projects – Weekdays / Weekend
SLA Consultants Gurgaon – Android Application Certification Training & Delivery Method:
Web / Desktop Base.
Instructor-Led Classroom Sessions.
Presentations/Demonstration/Practicals of concepts.
Handouts/Assignments/Real-time Exposure to work on Clients.
Android App Development Programme Modules
Core Java Program
Android App Development Program
Find the Android App Development course details below.
Duration of Module
| Android Developer Course Module | Course Duration |
| --- | --- |
| Android App Development | 40 Hours |
Batch Timings
| Android Developer Course Schedule | Course Timing |
| --- | --- |
| Monday to Friday | 8:00 AM – 10:00 AM |
| Monday to Friday | 10:00 AM – 12:00 PM |
| Monday to Friday | 2:00 PM – 4:00 PM |
| Monday to Friday | 4:00 PM – 6:00 PM |
| Saturday/Sunday | 8:00 | 12:00 | 2:00 | 4:00 |
| Sunday | 8:00 AM – 10:00 AM |
| Sunday | 10:00 AM – 12:00 PM |
| Sunday | 2:00 PM – 4:00 PM |
| Sunday | 4:00 PM – 6:00 PM |
Download Brochure