Java Full Stack Developer Training in Gurgaon/Gurugram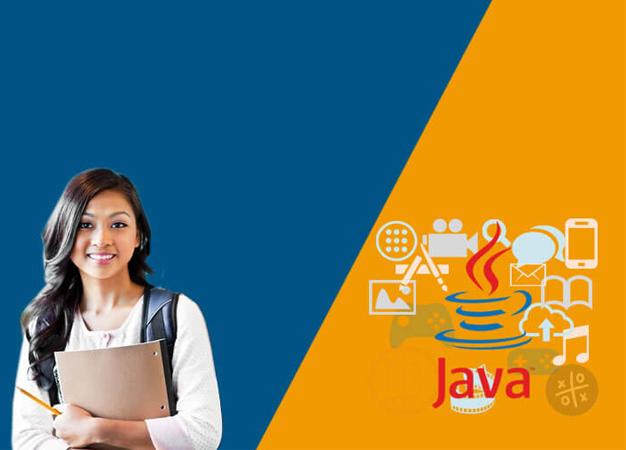 Java Full Stack
Training
Java Full Stack Course Gurgaon
Java Full Stack Developer Training Course in Gurgaon
A Java Full Stack Developer is an individual who is able to perform tasks at any level of the technical stack which include working with system infrastructure and understanding what hardware and operating system to install in order to prepare the system, understanding, manipulating, developing and querying database, front-end coding and backend coding in more than 1 languages, project management, and many other tasks. A Full Stack Developer is someone who is familiar with all the layers of computer software development. They are not expert at everything but have functional knowledge of all the stages of the software development. In order to become an Expert Java Full Stack Developer, it is necessary to attend exceptional Java Full Stack Development Training Course in Gurgaon/Gurugram provided by SLA Consultants Gurgaon. The Java Full Stack Training looks at all the major aspects of Java Full Stack Development and provides the candidate with extensive knowledge and expertise in the field through a rigorous Java Full Stack Practical Training provided by the very best corporate trainers one can ever find. The Java Full Stack Live Project Training Program is designed by industry experts while keeping in mind the current and future requirements of business industry and thus it will help the participants to meet all the business requirements by learning extensive and job oriented skills in Java Full Stack Development using Innovative Java Full Stack Training techniques. Therefore, if you are graduate from IT field and looking to pursue a promising career in web development then we recommend you to attend our Java Full Stack Developer Training in Gurgaon/Gurugram to give your career a better direction.
A Java Full Stack Developer is one of the most important person in the web development team who contains good knowledge of all the layers of the software development life cycle including frontend and backend operations. The Java Full Stack Developer Training Course in Gurgaon/Gurugram guided by SLA Consultants Gurgaon is targeted towards both freshers and working professionals who want to become a professional Java Web Developer. The Java Full Stack Practical Training is provided by highly certified and experienced instructors who use updated and result oriented course curriculum to guide the students towards success. During the Java Full Stack Live Projec Training, there are various concepts that the participants will go through including HTML5, css3, jQuery, JavaScript, AngularJS, Core and Advanced Java, Mongo DB, spring framework and Hibernate framework, Core and Advanced python, etc. Anyone who is willing to become an expert web developer or wants to enhance their current expertise can join the Java Full Stack Developer Training in Gurgaon/Gurugram. All it requires is to have a graduate degree in IT field and basic computer knowledge in order to attend the Java Full Stack Training.
SLA Consultants Gurgaon is a highly respectable and dependable Java Training Institute who provides Java Full Stack Real-time Live Practical Training, projects and assignments on Real world cases, workshops and handouts, instructor LED classroom, wide admin support and 100% Job Placement Assistance after the completion of the Java Full Stack Certification Training. All the participants will be awarded a valid certification after successfully completing the Java Full Stack Training which would help them to acquire a promising job as a Java Full Stack Developer. The Java Full Stack Training will help them design and implement JEE software application, develop and publish web-based application and rest API, along with many more functions. Thus, if you want to gain extensive knowledge in Java Full Stack Development and lead a career in the field, then wait no more and join our Foremost Training Course in Gurgaon/Gurugram.
Java Full Stack Developer are considered a very important person in web development as their quite flexible, knows whether a problem can be solved through frontend or backend due to their expertise in both the mediums, have extensive knowledge in various frameworks such as AngularJS, mongo DB, node JS, etc. Learning Java Full Stack Development can prove to be highly beneficial for anyone's career due to the various benefits associated with it. These benefits include:
There is a heavy requirement for Java Full Stack Developer in the market due to their wide knowledge in web development and frontend and backend layers. They can identify the problem at any stage of the software development.
A Java Full Stack Developer work with the entire team of the web development and thus gets a wide opportunity to learn and Excel his or her expertise in web development.
The respect and recognition received by a Java Full Stack Developer is quite good due to their importance and knowledge in the field.
A Java Full Stack Developer is also able to earn a good income at the entry level. The average salary of a Java Full Stack Developer in India is 4 to 5 lakh per annum which can increase up to 10 to 14 lakh per annum with good experience.
There is a global demand for professional Java Full Stack Developer which also offers extensive job growth opportunities where the candidate can become a manager or a leader in a short span of time.
These are some of the best benefits you can enjoy after learning Java Full Stack Development from SLA Consultants Gurgaon in Gurgaon/Gurugram. If you have any query or want more information regarding the Java Full Stack course or our Java Full Stack Training Institute, you can give us a call or simply visit Our centre.
Course Duration:
125 – 135 HRS with Highly Skilled Corporate Trainers
Java Full Stack Developer for below Modules – Weekdays / Weekend
SLA Consultants Gurgaon – Java Full Stack Developer Certification Training Delivery Method:
Web / Desktop Base.
Instructor-Led Classroom Sessions.
Presentations/Demonstration/Practicals of concepts.
Handouts/Assignments/Real-time Exposure to work on Clients.
NOTE: Classes Are Also Available On Module Basis
Java Full Stack Programme Modules
Java Full Stack Developer
Find the Java Full Stack course details below. Classes and Course can be designed/customize as per request
Duration of Module
| Java Full stack Course Module | Java Full Stack Course Duration |
| --- | --- |
| Java Full Stack | 120 Hours |
Batch Timings
| Java Full Stack Course Schedule | Course Timing |
| --- | --- |
| Monday to Friday | 8:00 AM – 10:00 AM |
| Monday to Friday | 10:00 AM – 12:00 PM |
| Monday to Friday | 2:00 PM – 4:00 PM |
| Monday to Friday | 4:00 PM – 6:00 PM |
| Saturday/Sunday | 8:00 | 12:00 | 2:00 | 4:00 |
| Sunday | 8:00 AM – 10:00 AM |
| Sunday | 10:00 AM – 12:00 PM |
| Sunday | 2:00 PM – 4:00 PM |
| Sunday | 4:00 PM – 6:00 PM |
Download Java Full Stack Developer Course Brochure