Python Full Stack Training Course in Gurgaon/Gurugram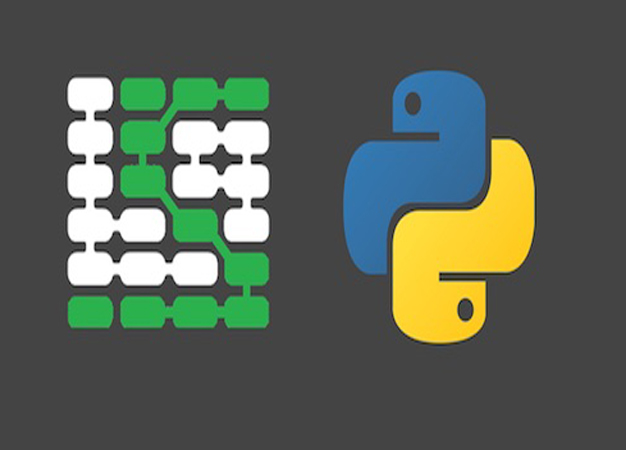 Python Full Stack Training Course
Python Full Stack Coursen in Gurgaon
Python Full Stack Training Course in Gurgaon
Python Full stack Development refers to the development of web application using Python programming language and Django framework. A Python Full Stack Developer is a person who has knowledge of all the layers of software development process. They have proficient knowledge in Python programming language and use their skills to develop superior quality web applications in a very short amount of time. With Python Full Stack Development Training provided by SLA Consultants Gurgaon in Gurgaon/Gurugram, you will be able to become a professional Python Full Stack Developer in a matter of months. The fact that Python utilize English language phrases for coding makes it one of the most efficient and user friendly programming tool and with Django framework, which is an open source web application written in Python, you will develop complex and database driven web applications. The specialized training course is designed by industry experts and targeted towards both freshers and working professionals who either wants to develop skills in Full Stack Web Development or enhance their current skills. After completing the Python Full Stack Certification Training, you will be eligible for the role of Python Full Stack Developer at any reputed firm as you will be a trained professional with essential skills who can perform Python Full Stack Development quite efficiently. Thus, if you are a graduate in IT field and looking to direct your career to the right path, then it is highly recommended that you join our Python Full Stack Development Training Gurgaon/Gurugram at once.
The Python Full Stack Development Training is designed to meet the current and future requirements of the business industry and will teach all the vital elements of Python programming and Full Stack Development in great details. The Python Full Stack Training will make you an expert professional by helping you gain information on HTML CSS, JavaScript, core python, advanced python, OOPS principles, conditional formatting and LOOPs, Bootstrap, MVC pattern, Django web framework, URL mapping, Django template language (DTL), cookies handling and much more. During the Python Full Stack Live Project Training, the participants will learn using Django template system, developing applications to resolve company issues, developing database models in Django, etc. It will also allow the learner to gain knowledge in network and server management, relational database management, quality assurance, enhancing user interface and experience and Web API. The training can be benefitted by aspiring full stack developers, web developers, technical project managers, IT professionals, etc. Anyone with a graduate degree can attend the training without any prior expertise in programming.
At SLA Consultants Gurgaon, we offer an exceptional learning environment to the students and our expert and certified trainers with huge experience give the relevant expertise to the participants using the most updated and Job-oriented Python Full Stack Course material. Some of the best features of the Python Full Stack Development Training Course include real time live practical training, instructor led classroom, workshops and handouts, projects and assignments on real world cases, wide admin support, flexible class timings and 100% job placement support. Therefore, if you are eager to learn Python Full stack Development with Django, then join our exceptional training program as soon as possible.
Python Full Stack is a popular Full Stack Development technique which allows the candidate to develop feature rich and easy to use web applications and software effectively. There are various benefits associated with learning Python Full Stack which involves high payment, respect and recognition, developing client oriented applications, and leading a successful career. To know more about these benefits, please refer to the below mentioned points.
Python full stack is currently one of the most sought after and fast growing field in the web development industry where one can enjoy a remarkable career.
Being a Python full stack developer, you will be responsible for developing complex web applications for the clients on a rapid basis; thus, you will receive a better recognition and respect from your employer and colleagues.
The demand for professional Python full stack developer is huge in the market, which you can target and secure and promising job in the field after learning Python full stack.
You will also earn a much higher income than any of your peers in the IT department. The average salary of a Python full stack developer is Rs. 4 Lakh per annum in India and $110,000 in foreign market.
Being a python full stack developer, you can also enjoy a huge career growth as you can work with many IT giants and MNC firms such as Google, Micrsoft, Accenture, HCL, etc.
These are some of the benefits that are linked with learning Python Full Stack Development Training from SLA Consultants Gurgaon. Therefore, to become a successful and professional web developer, join our Python Full Stack Development Training in Gurgaon and lead an ambitious career. For more information or to resolve any queries, please give us a call or visit our center.
Course Duration: 80 – 90 HRS with Highly Skilled Corporate Trainers
Python Full Stack Developer for below Modules – Weekdays / Weekend
SLA Consultants Gurgaon – Python Full Stack Developer Certification Training Delivery Method:
Web / Desktop Base.
Instructor-Led Classroom Sessions.
Presentations/Demonstration/Practicals of concepts.
Handouts/Assignments/Real-time Exposure to work on Clients.
Python Full Stack Programme Modules
Python Full Stack Training
Find the Python Full Stack course details below.
Duration of Module
| Python Full Stack Course Module | Course Duration |
| --- | --- |
| Python Full Stack | 80 – 90 Hours |
Batch Timings
| Python Full Stack Course Schedule | Course Timing |
| --- | --- |
| Monday to Friday | 8:00 AM – 10:00 AM |
| Monday to Friday | 10:00 AM – 12:00 PM |
| Monday to Friday | 2:00 PM – 4:00 PM |
| Monday to Friday | 4:00 PM – 6:00 PM |
| Saturday/Sunday | 8:00 | 12:00 | 2:00 | 4:00 |
| Sunday | 8:00 AM – 10:00 AM |
| Sunday | 10:00 AM – 12:00 PM |
| Sunday | 2:00 PM – 4:00 PM |
| Sunday | 4:00 PM – 6:00 PM |
Download Python Full Stack Course Brochure