SAP PP + Free Advanced Excel & SQL Training Course in Gurgaon/Gurugram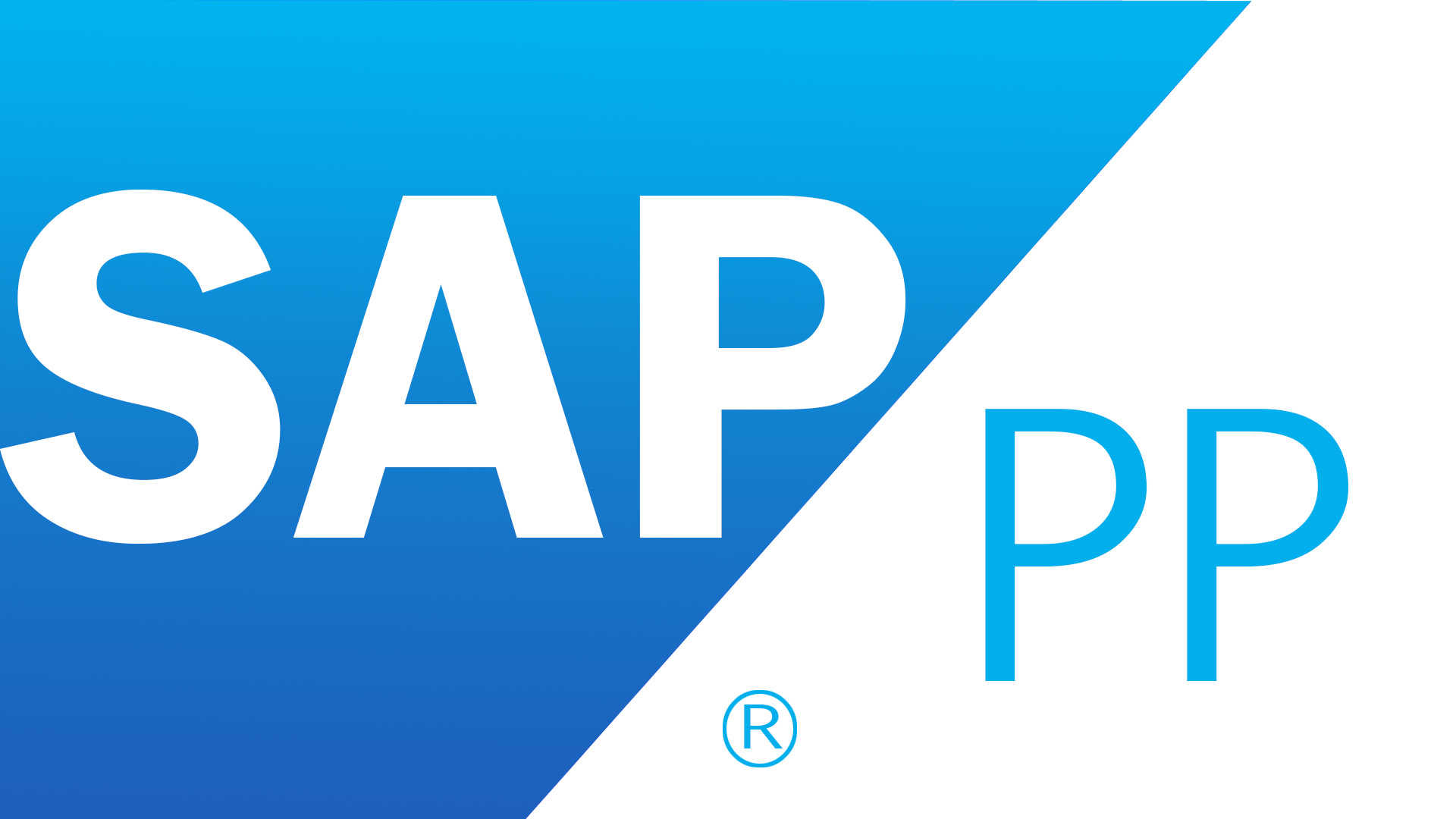 SAP PP Training Course Gurgaon/Gurugram
SAP Production Planning PP is an important SAP ERP module which helps in aligning the demand with manufacturing capacity in order to develop production and procurement schedules who developed the products and components material. It also helps in tracking and making the record of the manufacturing processes along with the movement of goods from the conversion of raw material to semi-finished goods. SAP PP module can also be integrated with other SAP modules such as SAP MM, SAP SD, SAP FICO and SAP PM. SAP PP specialist is responsible for implementation and configuration of SAP PP module with support and maintains the project with the production planning functional area. To pursue a career in SAP PP you need to attend extensive and reliable SAP PP Certification Course from SLA Consultants Gurgaon who provides rigorous SAP PP Training Course and practical classes equipped with live project and assignment to help the students secure a promising job as a SAP PP consultant. The SAP PP Certification Course offers knowledge in area of production and helps the candidate acquire basic and advanced knowledge to fulfill their responsibility. Desertification can contribute to the success of planning and implementation phase of the project which would make the individual and irreplaceable and valuable asset for the company. The SAP PP Training Course in Gurgaon/Gurugram can be attended by anyone with a graduation degree and interesting production planning. The SAP PP Training Course content is specifically designed by the industry experts that fulfills the latest requirements of the business industry. Therefore, to lead a successful career in the production planning field, you must attend SLA Consultants Gurgaon/Gurugram for the specified course provided by corporate trainers and SAP PP Innovative Training techniques that would make you a job ready expert in no time.
The SAP PP-Production Planning Certification Program is a high quality and placement focused SAP PP training course offered to aspiring candidate with practical sessions, projects and assignments on real world cases along with workshops and handouts to provide the participants with in hand expertise and experience required to meet the expectations and requirements of business organizations. Upon completion of the SAP PP Certification Training, the attendees will be able to gather documents, implementation and maintenance of existing business solutions in SAP PP area, proposing, programming, configuring and documenting business solutions in production planning application as per the functional and technical requirements, develop professional relationship with the clients, management and team members to ensure better delivery of proposed solution and support for development of business possibilities and personal development, developing procedures and methods for unit and integration testing, identifying potential workaround to system change or limitations, determining the level of effort required for successful implementation of change to business processes and user activities, leading the planning team for significant improvement in forecast accuracy, on time delivery, inventory turnover and providing competitive advantage to the company.
There are various valuable topic that will be covered in the SAP PP Certification Program which include enterprise structure, factory calendar, capacity planning, manufacturing, master Data, production order, variant configuration, sales and operational planning, planning material requirement, batch management, repetitive and discrete manufacturing process and integration with other SAP modules. The SAP PP Live Project Training is conducted by highly experienced and certified trainer with over 10 years of experience in the field of production planning. All the attendees will be eligible to receive a valid certification in SAP PP after successfully completing the SAP PP Certification Training which would help them secure a high paying job easily. Our modern lab equipments will provide fast Track and really effective classes with flexible schedule supervised by corporate specialists that give in-depth comprehension on the subject. And hence, it is highly recommended for an individual who is looking to pursue a career in SAP PP Production Planning.
Production planning is one of the most important SAP modules which is used by business organizations to plan the development of their business product and tracking their movement along with in time delivery which can help in enhanced productivity and revenue. This is why the job scope for production planning specialist is increasing in the market which makes it one of the most sought after the profile in the current business market. If you want to learn more reasons why you should attend SAP PP Practical Training, then please refer to below points:
Business organizations all over the world are in great requirement for production planning specialist who can help them handle their manufacturing and maintenance of goods along with movement tracking.
Getting SAP certified in production planning will make you an in demand professional in the business market who is highly recognized due to their expertise and knowledge in the field.
The market share for SAP PP is increasing day by day which currently holds that 19% which makes it one of the best job profile to follow to get a lucrative career.
The payment received by a SAP PP consultant is one of the highest in the field which makes it an obvious reason to learn SAP Production Planning.
Many MNC organizations such as Tata Technologies, Accenture, YASH technologies use SAP production planning tool, and hence you can target these giant organization for the profile which would offer your job security as well.
These reasons are more than enough for an individual to decide on attending SAP Production Planning Training Course and lead a career in the field. We call all the Aspiring candidates to attend the SAP PP Certification Program at SLA Consultants Gurgaon for better results. To know more about the course or our SAP PP Training Institute, please visit our office.
Course Duration:
40 – 50 HRS with Highly Skilled Corporate Trainers
SAP PP Training Course for 14 Modules – Weekdays / Weekend
SLA Consultants Gurgaon – SAP PP Certification Training Delivery Method:
Web / Desktop Base.
Instructor-Led Classroom Sessions.
Presentations/Demonstration/Practicals of concepts.
Handouts/Assignments/Real-time Exposure to work on Clients.
SAP PP Training Programme Modules
Module 1 – SAP PP Training Course
Free Offer-Module 2 – Advanced Excel
Free Offer-Module – 3 SQL
Please find the SAP PP course details.
Duration of Module
| SAP PP Course Module | SAP PP Course Duration |
| --- | --- |
| SAP PP | 40 – 50 (Hours) |
| SAP PP + Ad Excel + SQL | 60 – 70 (Hours) |
Batch Timings
| SAP PP Course Schedule | SAP PP Course Timing |
| --- | --- |
| Monday to Friday | 8:00 AM – 10:00 AM |
| Monday to Friday | 10:00 AM – 12:00 PM |
| Monday to Friday | 2:00 PM – 4:00 PM |
| Monday to Friday | 4:00 PM – 6:00 PM |
| Saturday/Sunday | 8:00 | 12:00 | 2:00 | 4:00 |
| Sunday | 8:00 AM – 10:00 AM |
| Sunday | 10:00 AM – 12:00 PM |
| Sunday | 2:00 PM – 4:00 PM |
| Sunday | 4:00 PM – 6:00 PM |
Download SAP PP Course Brochure