Blue Prism (RPA-Robotic Process Automation) Training in Gurgaon/Gurugram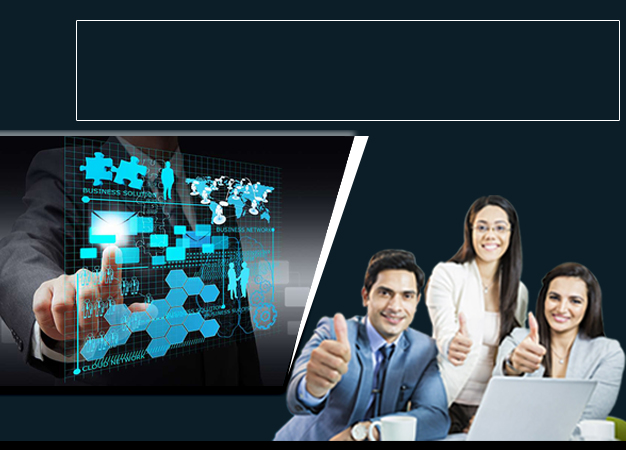 Blue Prism
Robotic Process Automation (RPA)
Training Course
in Gurgaon/Gurugram
Robotic Process Automation Course
Blue Prism Robotic Process Automation Training Course in Gurgaon/Gurugram
RPA Blue Prism refers to the Robotic Process Automation tool developed by UK based multinational company who develops RPA tools to eradicate high risks, low returns and manual data entry and processing business operations. Robotic process automation is known as a revolutionary enterprise resource planning tool which allows the businesses to automate most of their business process that require manual working such as data processing. This helps the company to save a lot of time, effort and money and also reduces errors through manual processing. Blue Prism is a leading RPA tool used by numerous organizations to automate their business processes and enhance their productivity. The RPA Blue Prism Training in Gurgaon/Gurugram provided by SLA Consultants Gurgaon gives valuable insight to the participants on the automation process and reducing repetitive tasks using the visionary and popular robotic tool. The in-depth Blue Prism RPA Training helps the candidate to become an RPA professional by gaining relevant skills in various business operations that can be automated using the tool. After attending our industry oriented and ground breaking Blue Prism RPA Training Course, you will gain Robotic Process Automation skills, allowing you to identify the business operations that can be automated to reduce the workload, improve productivity of the company by helping the workers concentrate on other tasks that doesn't not require mindless clicking. It is used in many large scale business organizations and due to its high scope and requirement; you will be able to attain a promising career in the automation field at any reputed and giant industry.
The RPA Blue Prism Training program is designed to meet the increasing the requirements of business industries. The Certification Course in Gurgaon/Gurugram will equip the attendees with relevant and systematic development of business operations and train them automate rule based processes, collecting data, simplifying work and acquire better revenue for the business enterprise through improved productivity. The main objectives of the program is to teach the participants about UI automation, web automation and desktop automation. Some of the topics covered in the training include Blue Prism introduction, process studio, process flow, inputs and outputs, object studio, work queues, error management, release management and much more.
Anyone with a desire and interest to learn RPA can attend the training as long as they have a graduate degree in IT field. The 40 hours Training Course in Gurgaon/Gurugram offers both theoretical and practical knowledge of the RPA Blue Prism tool using real world examples and clear explanation of the topics that enables the candidates to grasp the subject in an efficient manner. Everyone from college students, freshers, and working professionals such as business analysts, IT professionals, data entry operators or anyone who is interested in the RPA field can benefit heavily form this remarkable Blue Prism RPA Training Program. After completing the Blue Prism RPA Course, the learners will be able to develop a better understanding of UI automation and data inputs, reuse automation raising templates and workflow, debug workflow, web and desktop automation and leverage skills in passing data in the workflow. Finishing the Blue Prism RPA Training will also open many door to success in this robust RPA technology.
RPA Blue Prism is an extraordinary tool that benefits business organizations to save incredible cost, time and effort. It automates business processes that were once performed by manual workers that reduce the risk of low return, low productivity, errors and allow the company to perform the tasks 24/7. It is responsible for increasing the work quality, competency and scalability. This is why business organizations, regardless of their size and nature, are hiring highly skilled and professional RPA professionals who can provide them these benefits at the least. If you learn RPA Blue Prism and master the art of automation, you will become valuable personnel for any business firm. Some other reasons to learn RPA Blue Prism are as follows:
Blue Prism is the leader in robotic process automation tool which is used by millions of companies all over the world, especially the giants where you can acquire a good job opportunity easily.
There is an increased demand for professional RPA experts in the market, which you can enjoy by taking the many opportunities that come in your way. You will appreciate a better job security if you attain Blue Prism as per the industry requirements.
The job growth opportunity in the field is also exceptional as you will see yourself reach certain heights in the career within a few years of being an RPA professional.
There is no denying that an automation engineer is paid a much better salary than the most in the field. The starting salary of an RPA professional in India is Rs. 367,883 per annum.
You can follow a successful career in many industries such as banking, finance, healthcare, education, marketing and sales and much more after acquiring skills in the RPA.
If you still feel like you need more reason to pursue RPA career in the future, then please contact us through mobile or visit our centre in Gurgaon/Gurugram where we can deliver major information regarding the course.
Course Duration:
30 – 40 HRS with Highly Skilled Corporate Trainers-Blue Prism Robotic Process Automation (RPA)) for 8 Modules-Weekdays/Weekend
SLA Consultants Gurgaon – Blue Prism Robotic Process Automation (RPA) Certification Training Delivery Method:
Web / Desktop Base.
Instructor-Led Classroom Sessions.
Presentations/Demonstration/Practicals of concepts.
Handouts/Assignments/Real-time Exposure to work on Clients.
Blue Prism RPA Programme Modules
RPA – Blue Prism Course Module
Find the course details below.
Duration of Module
| RPA Course Module | RPA Course Duration |
| --- | --- |
| Robotic Process Automation (RPA) | 30 – 40 Hours |
Batch Timings
| MIS Analyst Schedule | MIS Analyst Timing |
| --- | --- |
| Monday to Friday | 8:00 AM – 10:00 AM |
| Monday to Friday | 10:00 AM – 12:00 PM |
| Monday to Friday | 2:00 PM – 4:00 PM |
| Monday to Friday | 4:00 PM – 6:00 PM |
| Saturday/Sunday | 8:00 | 12:00 | 2:00 | 4:00 |
| Sunday | 8:00 AM – 10:00 AM |
| Sunday | 10:00 AM – 12:00 PM |
| Sunday | 2:00 PM – 4:00 PM |
| Sunday | 4:00 PM – 6:00 PM |
Download RPA Course Brochure