iOS Certification Training Course in Gurgaon/Gurugram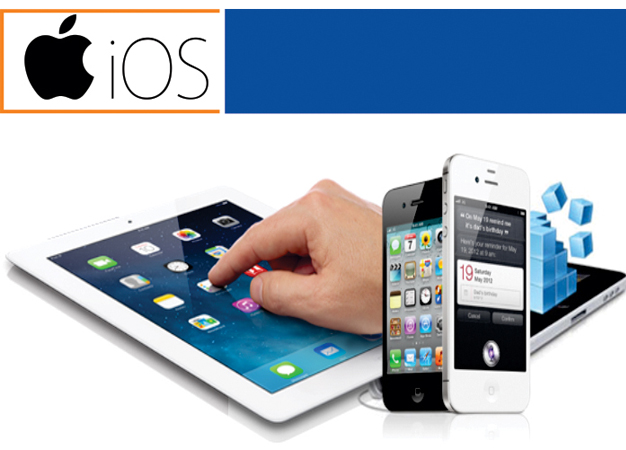 Practical Training
iOS App Development Course
iOS Training Course in Gurgaon
An iOS is an Operating System for Apple devices such as iPhone, iPod and iPad. It is one of the most popular operating systems in the world and according to a report, over 3 billion applications have been downloaded since it was first launched in 2010. More and more business organizations are targeting iOS users by developing applications for the platform in order to target a large base of audience. As of now, there are over 33 million iPhone devices are present along with 700000 applications making it one of the most important software development platforms. If you are willing to learn iOS development then you should join SLA Consultants Gurgaon who provide the Best iOS App Development Training in Gurgaon/Gurugram. The iOS Developer Training is based on the current industry standards and allow the candidates to secure a promising placement at any MNC organization. We are the most credible iOS App Development Training Institute in Gurgaon/Gurugram who offers hands on practical knowledge and valuable expertise of basic and advanced level iOS app development. We are the leading and most reliable iOS App Developer Training Institute who consist of certified experts and trainers with over 10 years of experience in the field. We conduct practical classes to the students to give them in-hand experience of iOS development and provide them academic knowledge and experience required to become a professional iOS app developer in a short span of time. Therefore, if you have graduated in the IT field, and looking to pursue a successful career in the future, then join Best iOS App Development Training in Gurgaon/Gurugram at once.
SLA Consultants Gurgaon offers real time and Job-oriented iOS Development Training in Gurgaon/Gurugram who provides basic to advanced level iOS application development to the participants, allowing them to become an expert which is highly in demand. Starting with the basics, the training program covers everything you need to know in order to build a complex and user-friendly iOS application for iPhone and iPad. You will receive a solid foundation of programming, best practices, concepts and libraries associated with the iOS development and offer you intensive hands-on expertise necessary for beginners and professionals. The iPhone/iPad App Developer Course covers a wide range of topics such as data types and object creation, foundation classes, custom classes, memory management, view controllers, protocol, view and layout, notification, camera, Bluetooth, and much more. We also consist of practical lab facilities for students in order to practice their iOS course under the guidance of industry experts. The iOS Developer Course material provided are strictly updated and specifically designed in order to meet the current and future requirements of the business industry. We also provide flexible class timings for the students on weekend and weekdays basis. After completing the iOS Development Live Training, the participants will be able to easily develop iOS applications without any hassle. They will gain necessary information about the iOS architecture, planning and building an original iOS application, etc.
We have also design projects and assignments on Real world cases to help the participants learn by doing. Our trainers are highly respected and certified with over 10 years of experience in the field who will provide guidance to the students during the entire iOS Developer Course and supervise them in iOS App Development Training so that they can quickly become a professional. We will also help the students learn about Apple developer tools efficiently and provide 100% Job Placement Assistance through interview preparation and sending them to our associated companies for job interviews. And hence, if you want to acquire a high paying job in app development, then wait no more and attend our extensive iOS App Development Training Program in Gurgaon/Gurugram.
iOS App Development is one of the most sought-after and incredibly popular job profiles due to various benefits associated with it which are as follows:
Due to the excessive requirement for iOS app developers, there are a high amount of job opportunities available in the field which is expected to increase greatly in the next few years.
More and more business organizations are planning to target iOS users by developing iOS application, for which they will require professional iOS developers.
An iOS developer also earns an incredible income as compared to other application developer and software developer in the market.
You will also receive my respect and recognition as an iOS developer from your employer and your colleagues after acquiring skills in iOS app development.
There are many multinational organization who constantly seek highly skilled and expert iOS developer for their client, so that you will also be able to acquire a promising job opportunity at any MNC firm.
With so many benefits associated with learning iOS app development, no wonder more and more college students and working professionals are learning and enhancing their iOS app development skills in order to achieve growth in their career. For more information about iOS App Development Training Course or our Institute, you can visit our Centre in Gurgaon or give us a call.
Course Duration:
50 HRS with Highly Skilled Corporate Trainers
(iOS Application Development Training) Modules + Live Projects – Weekdays / Weekend
SLA Consultants Gurgaon – iOS Application Development CertificationTraining & Delivery Method:
Web / Desktop Base.
Instructor-Led Classroom Sessions.
Presentations/Demonstration/Practicals of concepts.
Handouts/Assignments/Real-time Exposure to work on Clients.
iOS Developer Programme Modules
iOS App Development Modules
Find the iOS Developer course details below.
Duration of Module
| iOS Developer Course Module | Course Duration |
| --- | --- |
| iOS App Development | 50 Hours |
Batch Timings
| iOS Developer Course Schedule | Course Timing |
| --- | --- |
| Monday to Friday | 8:00 AM – 10:00 AM |
| Monday to Friday | 10:00 AM – 12:00 PM |
| Monday to Friday | 2:00 PM – 4:00 PM |
| Monday to Friday | 4:00 PM – 6:00 PM |
| Saturday/Sunday | 8:00 | 12:00 | 2:00 | 4:00 |
| Sunday | 8:00 AM – 10:00 AM |
| Sunday | 10:00 AM – 12:00 PM |
| Sunday | 2:00 PM – 4:00 PM |
| Sunday | 4:00 PM – 6:00 PM |
Download Brochure